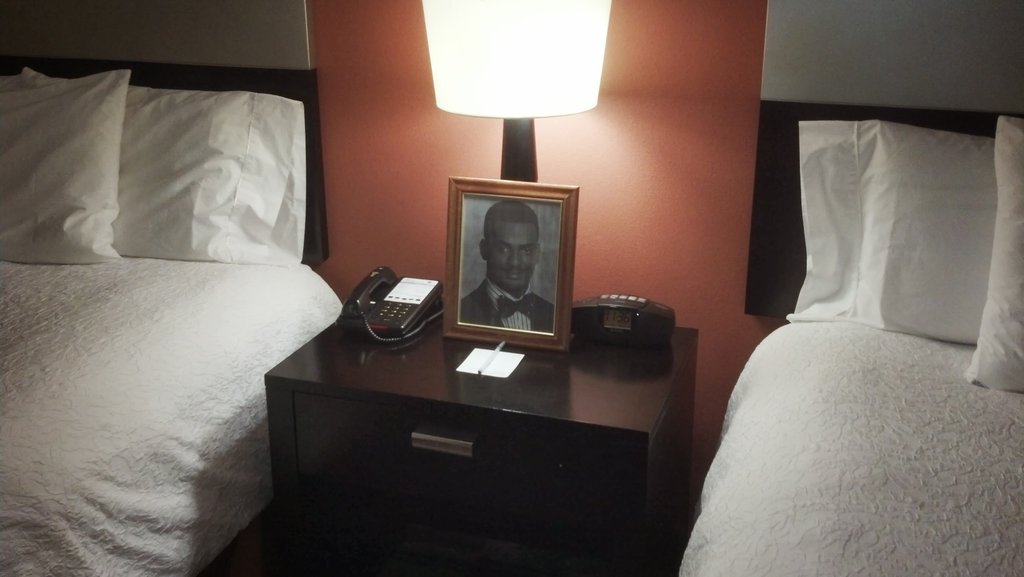 Home away from home.
Redditor Thedaveabides98 wanted to see if the staff at the Hampton Inn Leesville/Ft. Polk actually read the requests people make online for their hotel rooms.
So out of all the prank requests in the world, Dave chose this to put into their online form:

47 extra characters! He could have asked for a Snickers, at least.
Maybe it's because he has one at home just like it, and he can't fall asleep without Carlton watching him, but he didn't feel safe carrying around his beloved photo. Luckily for Dave, Alyssa is an employee at that particular Hampton Inn, and she took the time to find a photo of Alfonso (of extremely high quality!), print it, frame it, and place it in Dave's guest room. She "even left [him] a little poem/note thanking [him] for being a Silver HH member."