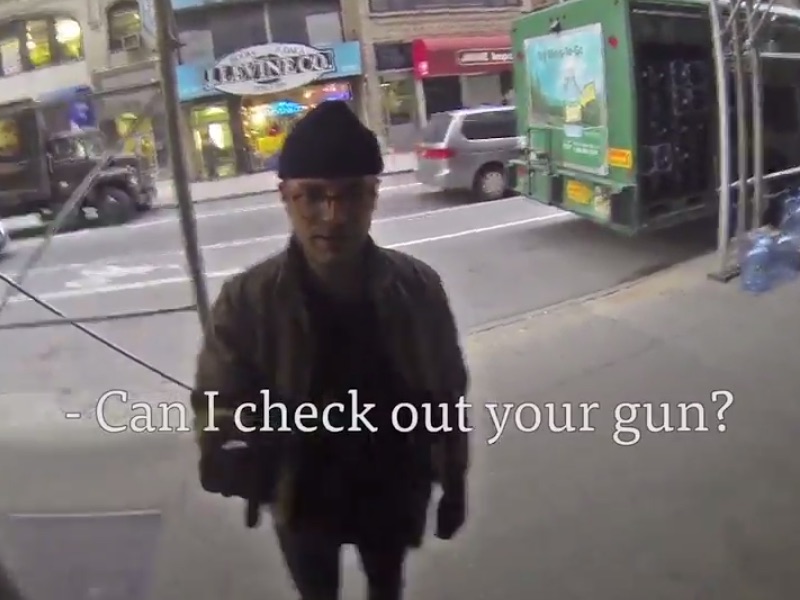 WHOAH! When talking to a police officer, you should ALWAYS say "please"!
In the wake of the Eric Garner decision (and also because they were going to do it anyway), Mayor Bill de Blasio and the NYPD have announced the rollout of a program for officers to begin wearing body cameras while on patrol. While this will eventually lead to the release of a lot of interesting video, and probably some hilarious moments in between the hours of people just doing their jobs (and also the really sad and awful moments), Funny or Die couldn't wait that long and "obtained" this exclusive footage from the first day of the cameras' debut. If I learned one thing about being a cop from this video, it's that copping isn't about doing everything perfectly; it's about making friends and getting home in one piece, even if you forgot a thing or two along the way, like who you handcuffed and what you did with them.
I would also like to note that the Dunkin' Donuts featured in this video is my Dunkin' Donuts. It's actually only the second-closest Dunkin' Donuts to my apartment (NYC is #1!), but the other one is kinda gross. Now I really want a donut.
(by Johnny McNulty)