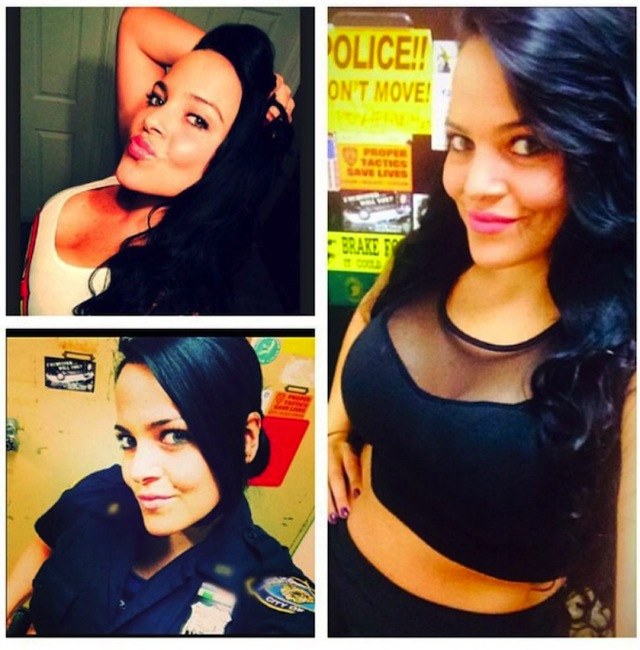 Breaking the blue wall of hotness. (via Instagram)
Let's all take a break from the constant stream of polarizing news involving police officers, and focus on a police investigation from a simpler, more innocent part of the country: New York City.
Here in New York, not all of the investigations into police misconduct involve a tragedy. Sometimes, we'll nail cops to the wall for something as simple as posting selfies.
Yup, the police in New York City are being investigated for sexy selfie posting. Let's march!
According to the New York Daily News, six female officers could be disciplined for their posts on the Instagram feed blueline_beauties (since shut down).