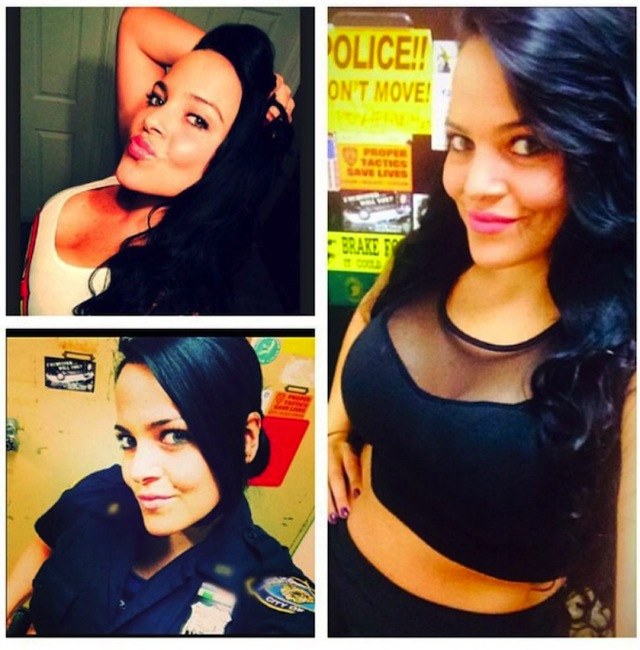 Breaking the blue wall of hotness. (via Instagram)
Let's all take a break from the constant stream of polarizing news involving police officers, and focus on a police investigation from a simpler, more innocent part of the country: New York City.
Here in New York, not all of the investigations into police misconduct involve a tragedy. Sometimes, we'll nail cops to the wall for something as simple as posting selfies.
Yup, the police in New York City are being investigated for sexy selfie posting. Let's march!
According to the New York Daily News, six female officers could be disciplined for their posts on the Instagram feed blueline_beauties (since shut down).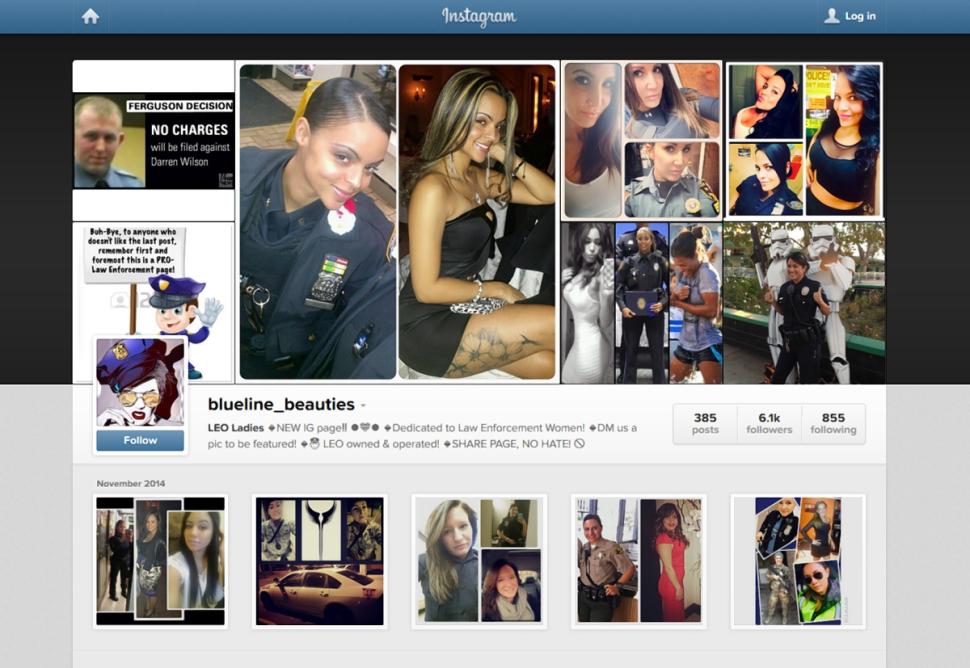 The feed consisted of policewomen who shared "Uniform On, Uniform Off" selfies in side-by-side images, though the "Uniform Off" part consisted of the cops wearing sexy dresses or other alluring attire.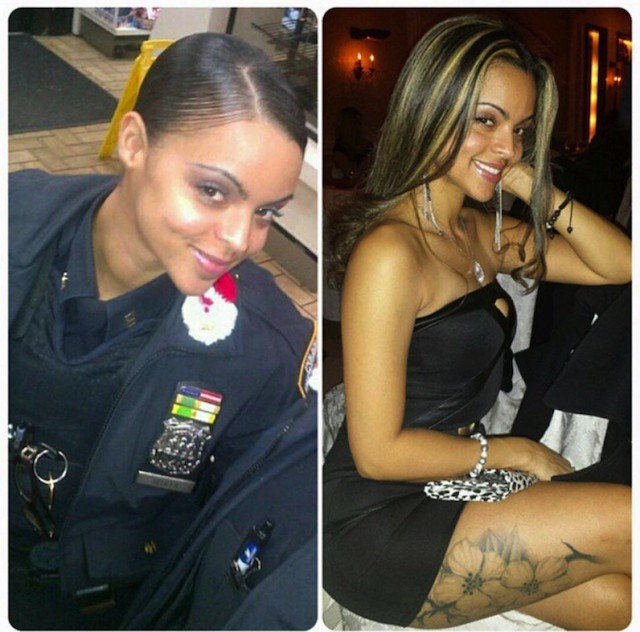 Best viewed while listening to "Mrs. Officer" by Lil' Wayne. (via Instagram)
As it happens, though, the cops aren't in trouble for being attractive women who dared to show just how attractive they are on a public forum. It's the "Uniform On" pics that are getting them in hot water.
"Members of the Police Department are prohibited from posting photographs of themselves in uniform without the prior authorization," an NYPD spokesman told the New York Daily News.

Damn. How are police supposed to do their jobs if they have to spend all day telling friends to untag them in uniformed pics on Facebook?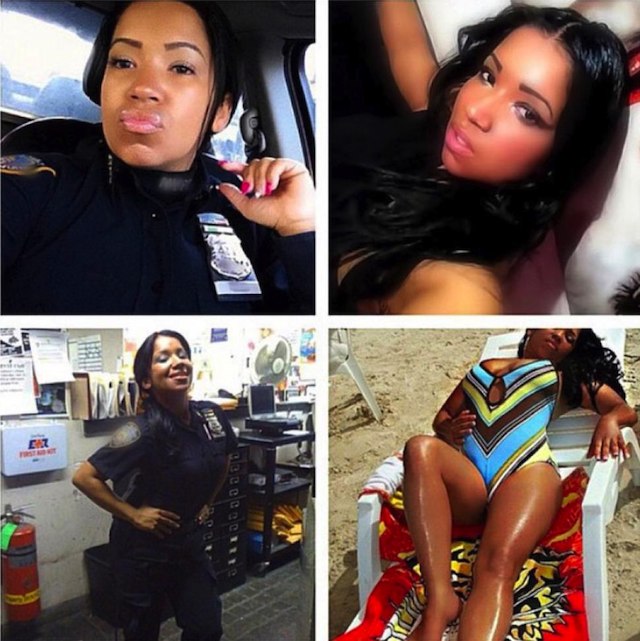 The new police academy recruitment posters are really effective. (via Instagram)
The spokesman explained that these rules are "intended to protect officers from divulging identifying information on social media sites that may endanger officer safety."
Information such as, "I'm a cop"? They reveal that every time they're on-duty. What do they put in their Facebook bio for employment? "I sometimes like to play dress up"?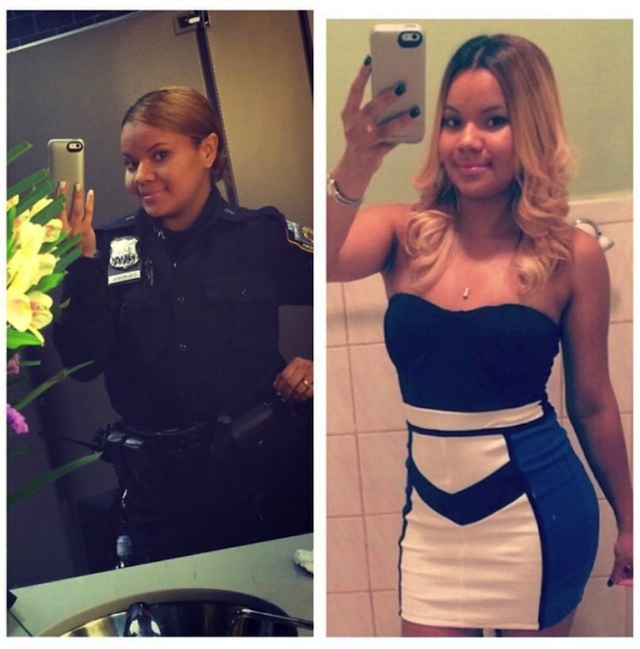 Now we know she has the one job where you get to carry a gun. She's in danger!
(via Instagram)

The president of the Patrolmen's Benevolent Association came to the cops' defense, essentially welcoming the NYPD to the year 2014.

"Social media is an acceptable method of communication among individuals today," President Patrick Lynch told the New York Daily News. "We see nothing inappropriate about being depicted in uniform or in attire that is generally accepted by society as appropriate on social media."


Walking the beat, working the runway. (via Instagram)
While the NYPD's enforcement of the "no uniforms on social media" rule might just be their loophole to keep female cops from showing off their bodies, the six officers face the very real punishment of having up to ten vacation days docked for the violation.

Unless, that is, someone shows the NYPD the countless calendars of shirtless male firefighters and cops that have been around since the first time someone put a badge on his chest, and everyone comes to their senses.
(by Bob Powers)