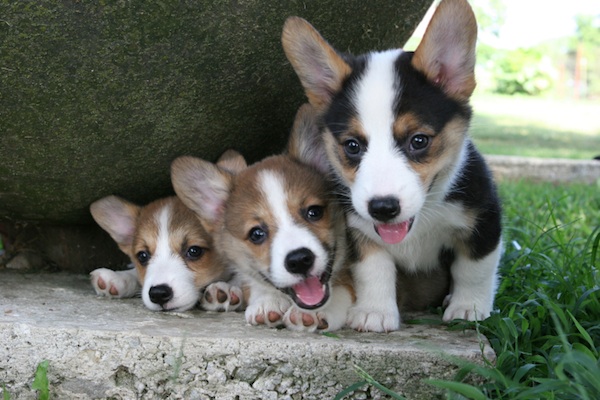 The most romantic dog breed.
(file photo of the most corgis in one photo I could find, which isn't even close to six)

Every bride wants her wedding to be the most magical day ever—totally unique and one-of-a-kind. Some brides wear eye-catching dresses. Other brides book a resort for a destination wedding in the Bahamas. And still other brides complete their ceremony with a buttload of corgis.
This Boston bride falls into the last category. She posted an ad on Craigslist titled "looking for six corgi rental for wedding." In it, she describes her need to "rent six corgis for roughly two and a half hours" so that her bridesmaids can hold corgis during the ceremony instead of bouquets.