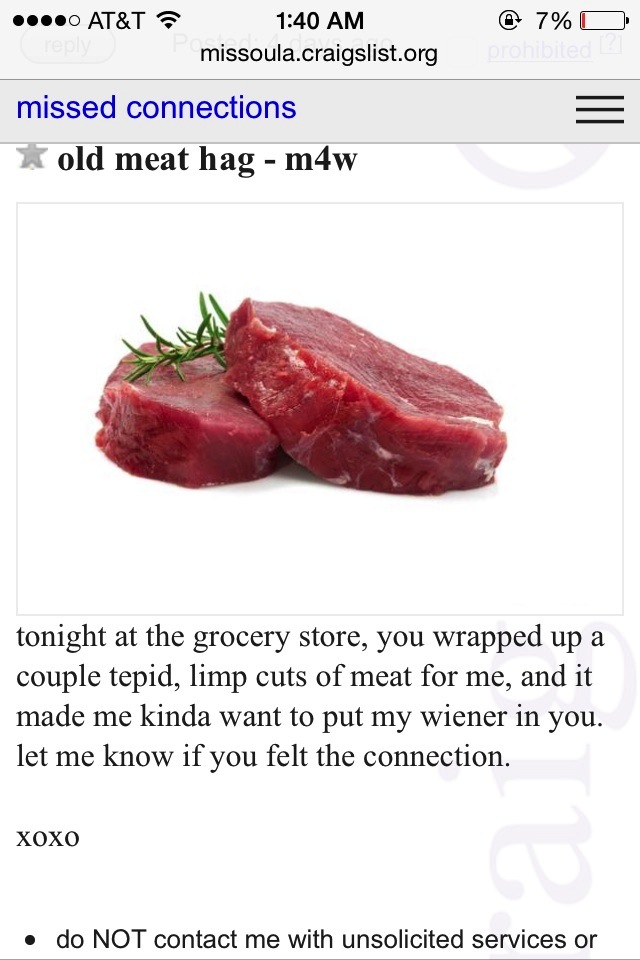 Yes, she was thinking of you while hacking flesh to bits with a cleaver. (Via)
Sometimes a missed connection ad seems to be there solely to show you how close you came to death, or worse, a hookup or relationship with a truly unhinged person. Look through these ads detailing some terrifying near-misses, and if you recognize yourself in any of them, thank your lucky stars you got away alive.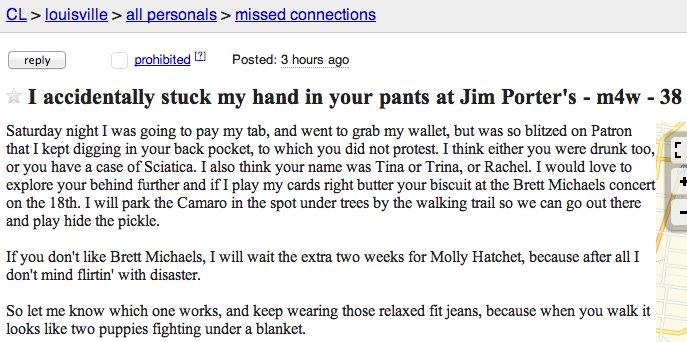 I'll wait for Molly Hatchet. Not going to stick around for Dangerous Toys though.
I won't wait forever! (Via)


He must have some attractive puke if it got him an invite to eat more. (Via)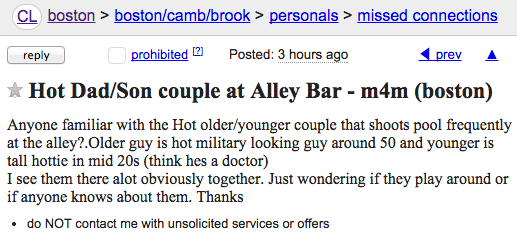 "I have a great relationship with my father...and some dude we met on Craigslist." (Via)
Updated 11/19/14:


There should be a "forward to your investigating police officer" button on CL. (Via)


What you were wearing? A flimsy gown rolled up above your waist? (Via)
.


Need more details. What kind of cat food? (Via)
.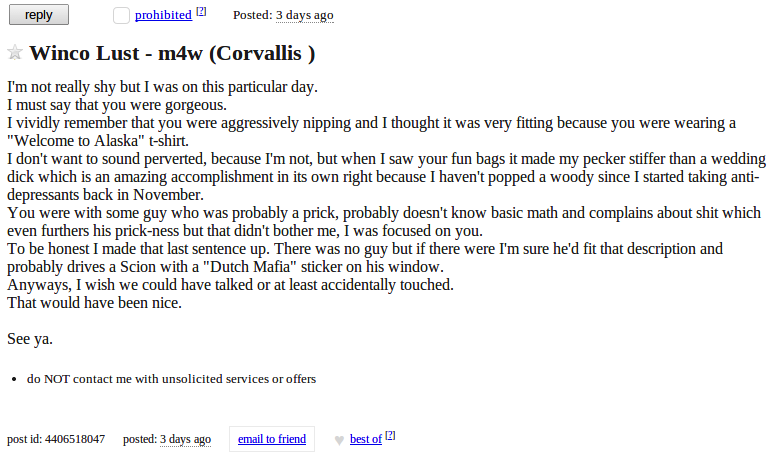 Aggressive nipping? Like, in a threatening way? Or just an "invading my space" way? (Via)
.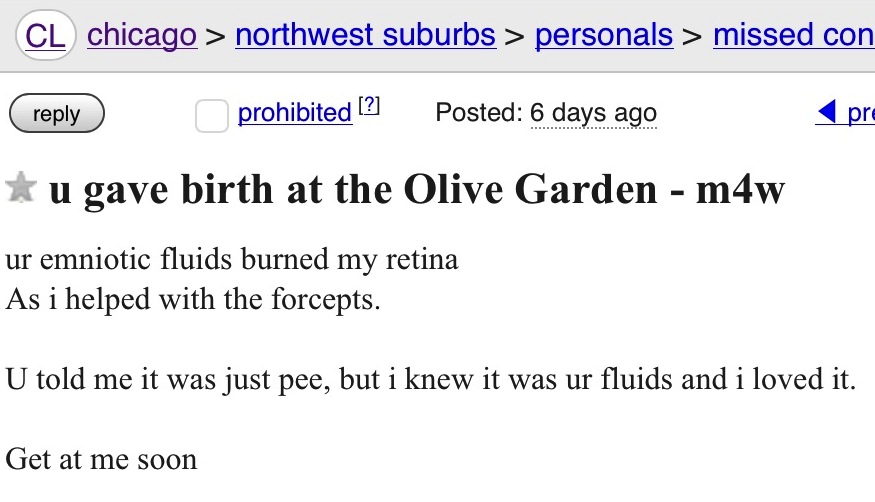 Wouldn't it be great if this was the same woman from the OB/GYN? (Via)
.


You both love name-brand fashion at low prices. You were made for each other.
.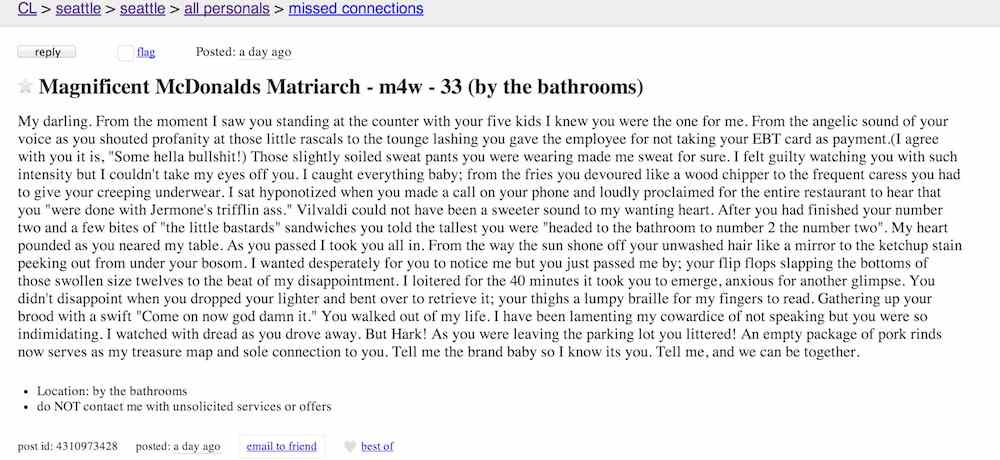 Had no idea there was more than one brand of pork rinds. (Via)
(click image to enlarge)
.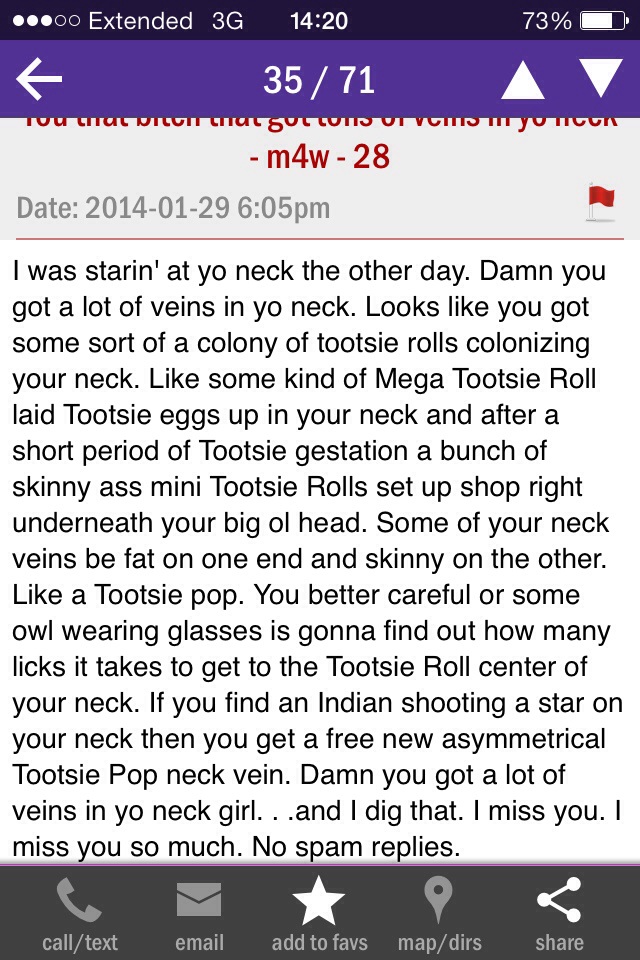 To summarize. You: Neck veins. Me: Enjoys neck veins.
.


He's not going to want to have sex with you if you make him catch a cold.
.
Updated 1/22/14: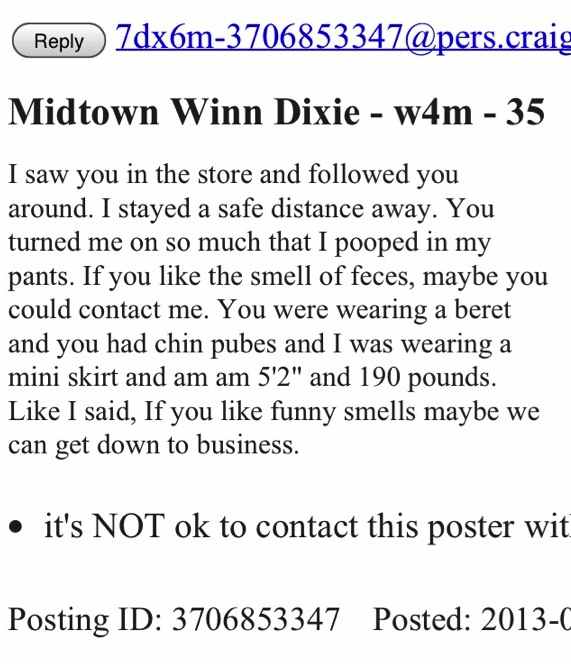 Everyone has their own definition of "funny." Especially when it comes to smells.