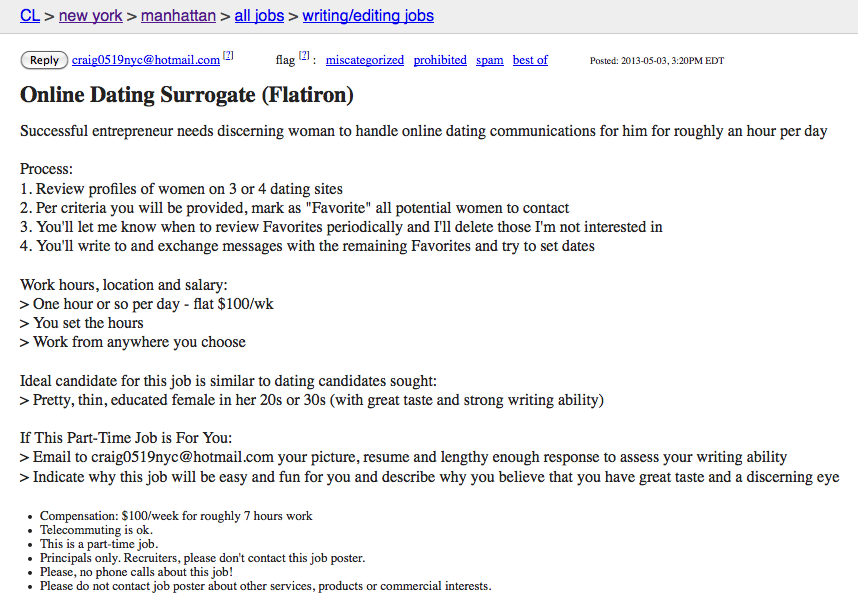 We're going to go out on a limb and suggest his personality may be the problem.
"Opportunities for advancement: Becoming my life partner." Given this man's difficulties finding a girlfriend, his assumption that he can find a thin, pretty woman in her 20s to do his bidding on Craigslist seems doomed. Or maybe he just needs to offer a higher hourly rate to the women he meets on OkCupid.
Also, his approach to online dating is too methodical. It lacks passion. What about the midnight hours spent being creeped out by direct messages? And the 4 a.m. checks of what other night owls have been viewing your profile? Or the heart-pounding rush of adrenaline after you favorite someone? Love is not a series of boxes to be checked off by an attractive, well-educated assistant with excellent writing skills. It rises from the ashes of desperation formed by a hundred disastrous dates with strangers from the internet.