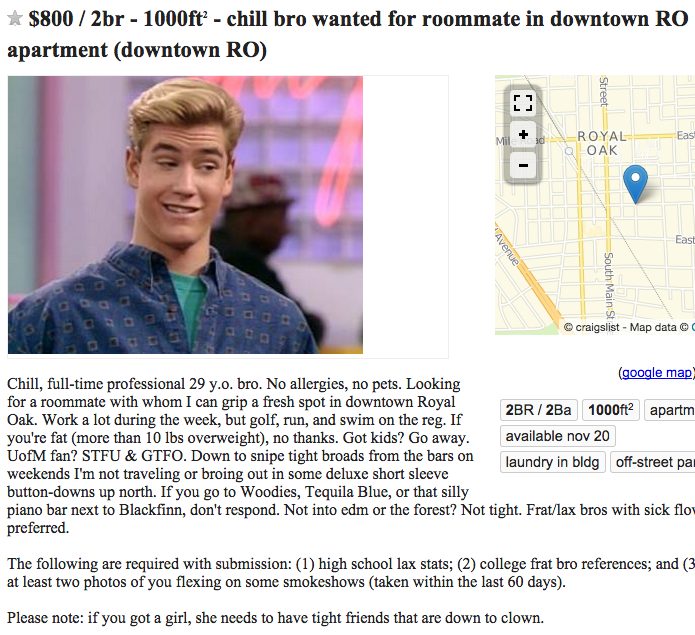 This is America in 2014. Who isn't ten pounds overweight?
Looking for a roommate is every young person's rite of passage, and like most rites this one often ends in bloodshed. Searching the ads you learn all about the human condition and its propensity for veganism, nudism, and in-home compost heaps. These immensely entertaining ads represent the full spectrum of strange, scary and delightfully insane characters encountered during the typical Craigslist roommate search.


Nothing wrong with "chronic" masturbation. But if it's in the roommate search inquiry, it's probably more like "constant" or "I'm typing this with one hand because I have no choice."

Even though it doesn't say you'll have roommates, trust me, you'll have roommates.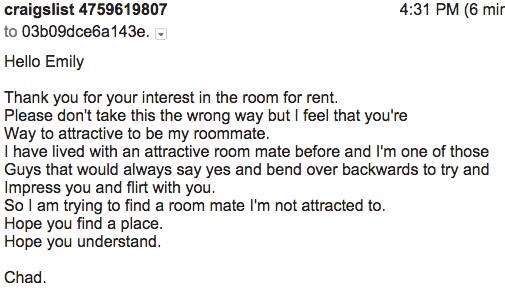 Emily, you dodged a goddamn bullet!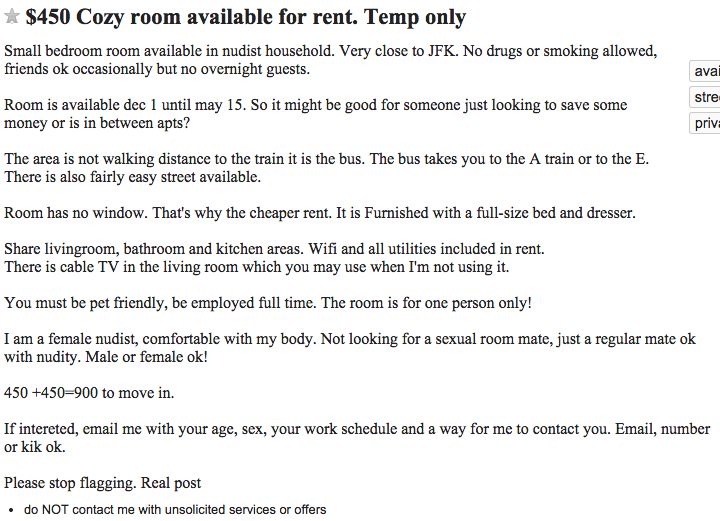 Windowless room inconveniently located near airport +
Clothing prohibited =
Worst ad ever!
Updated 11/5/14: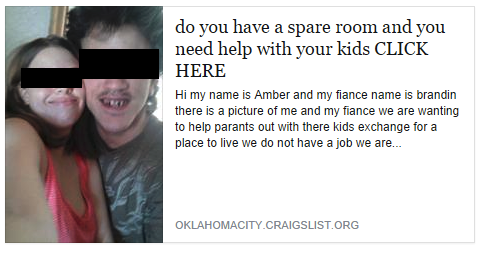 And if you ever get sick of your kids, we'll eat em for ya! (Via)


What if I'm renting my dick? Then can we be roomies? (Via)
.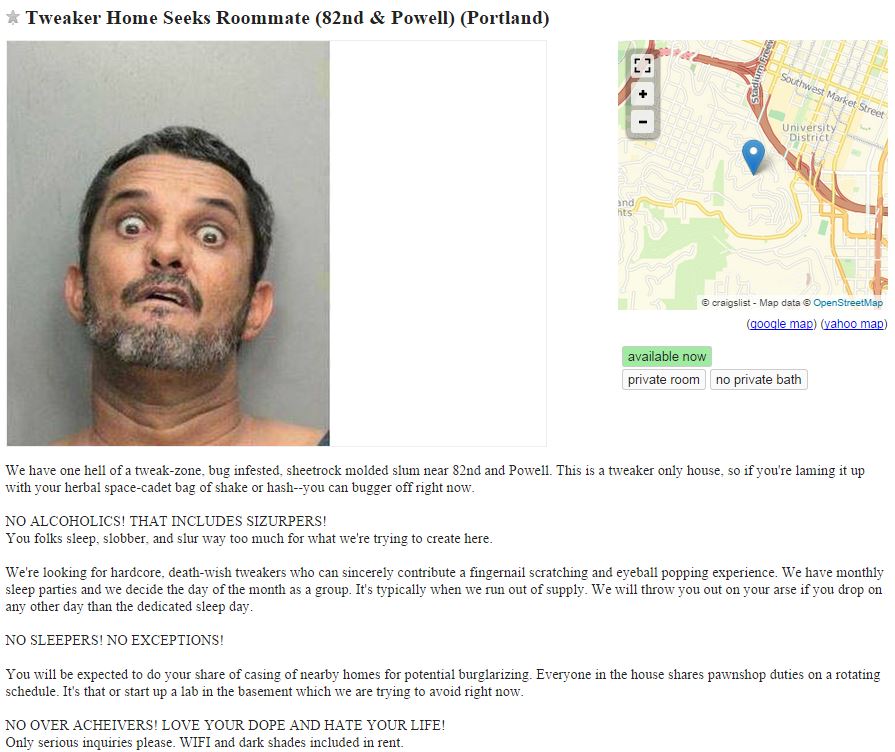 I'd kill to attend a monthly sleep party. (Via)
.

Hard to find a pro-ranting-in-the-house roommate sitch. (Via)
.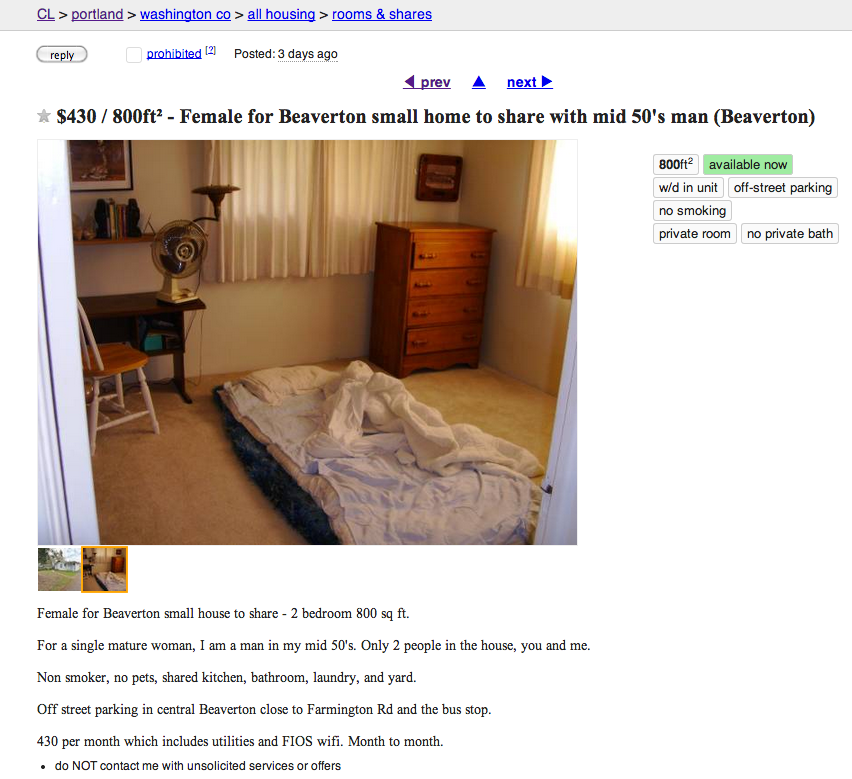 Female, your floor mattress (and middle-aged man) are waiting for you! (Via)
.
Updated 7/29/14:


Not a clue what most of this means, but the bathroom part sounds like he might not be a neat-freak at least. (Via)
.


"Talk?" At least the ones who demand sex for rent are up front about it. (Via)
.
(click image to enlarge)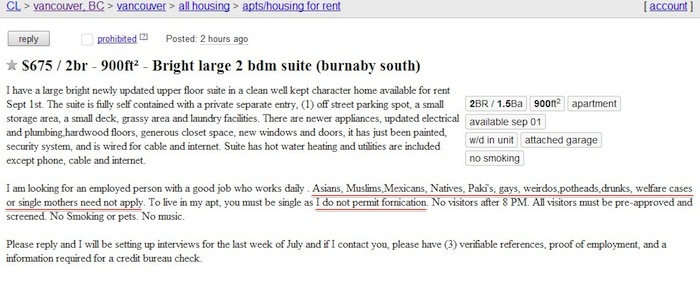 Nice housing for like-minded nazi. No sex! (Via)
.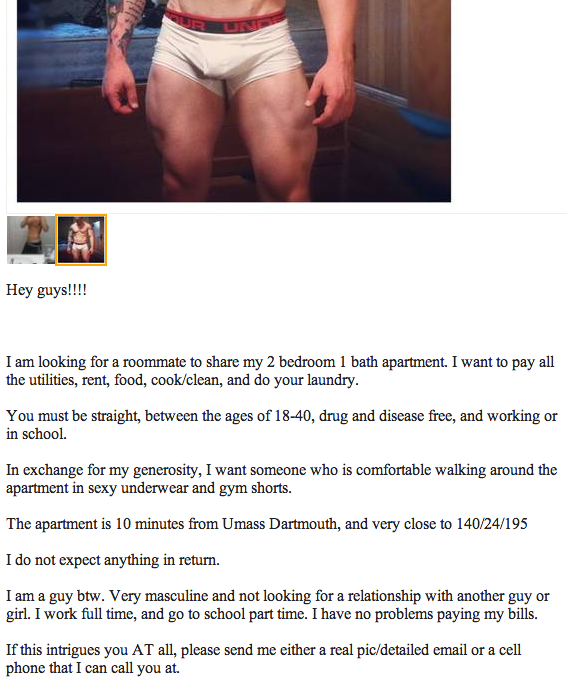 He had us at "do your laundry." Worth it! (Via)