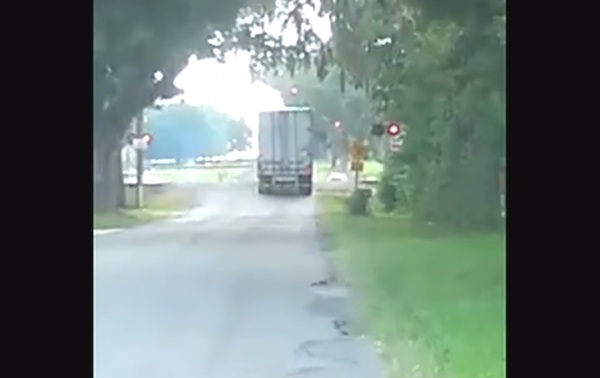 There will be juice.
15-year-old Austin Broderick should get a job narrating YouTube videos. He does an excellent job of giving a play-by-play (if not of turning his phone sideways) in this one, of a train crashing into a semi. Broderick and his dad were about two miles from their Florida home when they came across this truck stuck on the tracks.
They could see the driver was safely out of the truck, so naturally, the younger Broderick started filming. He perfectly captures the way you feel when you see something this bizarre with succinct commentary like, "That was not...good," and "Holy crap, is this real?"