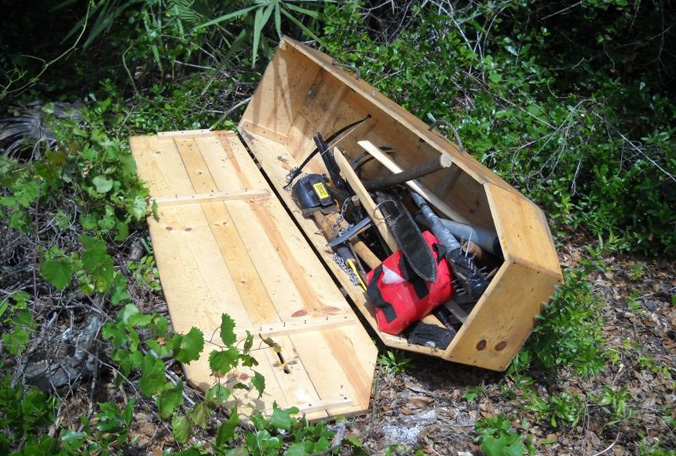 This is where Dracula makes the magic happen.
(Via Volusia County Sheriff's Office)
So a coffin full of oddly mixed and homemade weapons was found in a wooded park. If you assumed this happened in Florida you win the "I know which state is the most effed up" award. According to MyNews 13, an officer from the Florida Fish and Wildlife Conservation Commission was patrolling Lake Dias Park Thursday and found the coffin lying upside down.
The officer called the sheriffs office, and they sent out a bona fide deputy to check it out. Inside they found over 40 mostly homemade weapons including: