— BostonTweet (@BostonTweet) February 5, 2014
This creepy dude is coming for you.
Luckily for you, it's a statue. And in addition to not being able to move, he's presently stuck in some pretty deep snow. The statue, currently inhabiting the grounds of Wellesley College, is part of an installation by artist Tony Matelli at the college's museum, and it will remain on campus until May.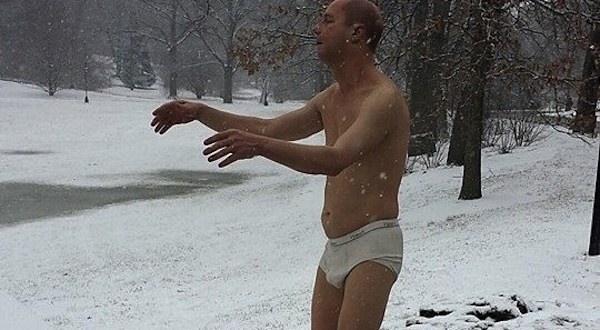 (via Change.org)