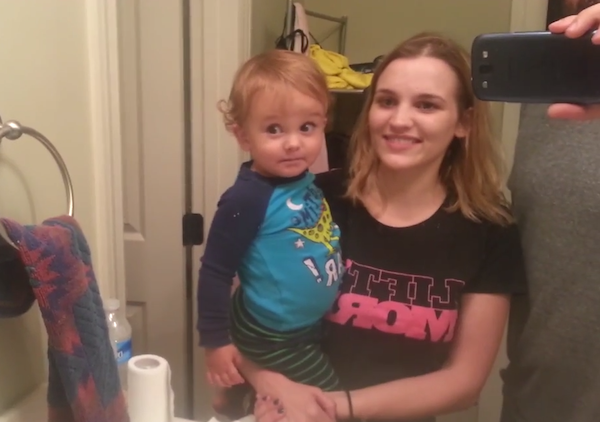 Baby's first routine.
The title of this video is Leon Discovers His Eyebrows. He also discovers that his parents are big fans of physical comedy, as well as the art of working a room. Or at least a bathroom. His newly discovered eyebrow gag kills for a solid 35 seconds. He loses the audience around the 40-second mark, but by then it's clear that the bit is solid.
The most impressive thing about Leon's routine is that, unlike a lot of other babies who do eyebrow material, Leon works clean.