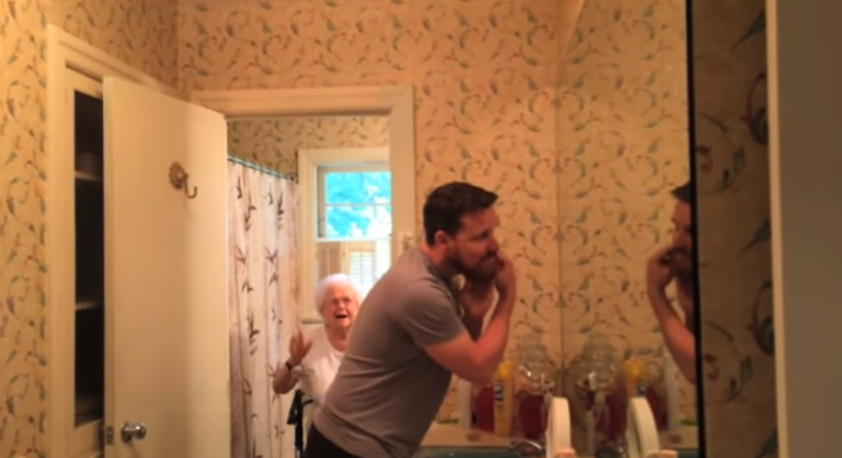 When you've lived through both World Wars, it's the little things that count.
Grandmas hate seeing their grown grandsons cover their sweet little boy faces in beards. Maybe it's because in their day, if you had a beard, it meant you were either a railyard hobo or you were covering up syphilis scars. In this clip, bearded gentleman Scott Cleveland claims his grandma loathed his beard for years, and he promised her that he would shave it as a present for her 100th birthday.
Grandma lived. Scott delivered. And watch the delight on her face as the fur falls down the drain.