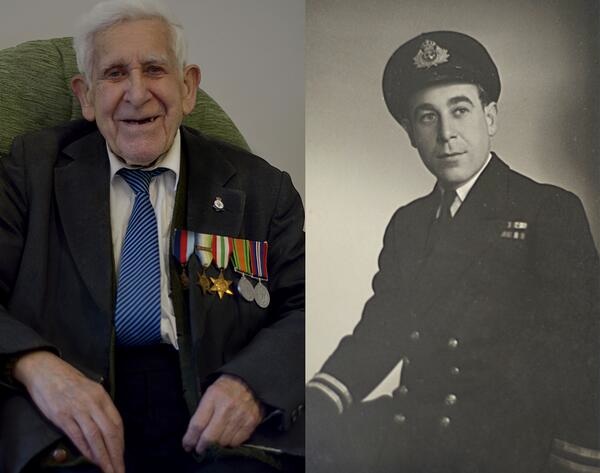 Bernard, who deserves a medal for awesomeness. (via @GracewellHealth)
An elderly British man disappeared from his nursing home in Sussex, England yesterday morning, leaving behind panicked administrators and baffled police. 89-year-old Bernard Jordan, former mayor of Hove and veteran of the D-Day invasion, turned up today at D-Day festivities in Normandy. He was wearing his medals. 
Jordan had apparently requested to join a tour to the events in France, but couldn't get on a tour last minute. So he decided to go it alone. 
Late last night, another veteran contacted Jordan's home to let them know the two men had met up on a bus bound for France and shared a hotel room near Normandy. Local police tweeted their admiration of the man and promised to follow up and make sure he arrived home safely. 
90 year old veteran reported missing from care home. Turns out they'd said no to him going to #DDay70 but he went anyway #fightingspirit

— Brighton&Hove Police (@BtonHovePolice) June 6, 2014
(by Shira Rachel Danan)