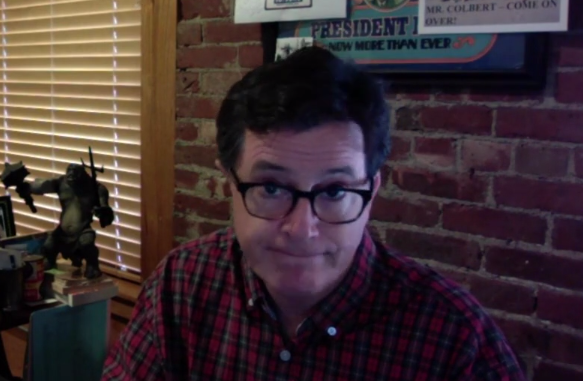 America's favorite fake pundit just became America's favorite real dad.
Everyone getting ready for Stephen Colbert to stop pretending to be Bill O'Reilly and start being himself when he takes over for Letterman? This clip won't offer any glimpse of the comedian hiding behind the screaming bald eagle, but it will give you a glimpse of the dad you wish would've raised you.
In this rare not-in-character appearance, Colbert took part in Rookie Magazine's "Ask A Grown Man" series to answer letters from teenage girls. His thoughts on boys harassing girls, girls shacking up with boyfriends while still being dependent on their parents, and how to deal with mean boys in general are so on point, even Papa Bear O'Reilly would tip his forehead wrinkles out of respect. Though Colbert concedes after his second response, "I'm sure that answer did not go over great with everyone, but, what do you want."