Day of the Dead, and how they got that way. (Via)
Forget your Katniss Eboladeen costume, or whatever you came up with this year. These traditional Day Of The Dead costumes and makeup (and twists on the traditional) are works of art. No wonder Halloween is just one night, but Day of the Dead lasts all weekend. Stuff this good deserves some time to hang around.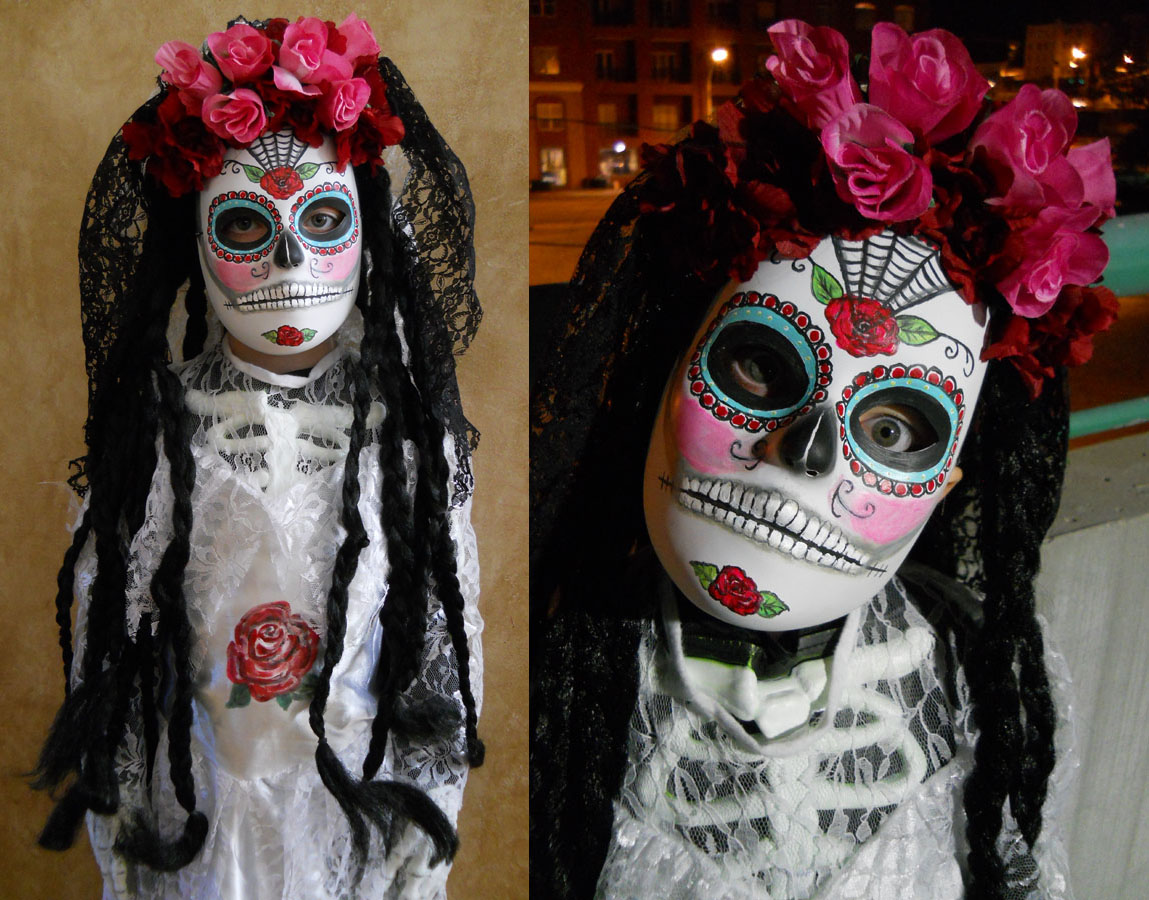 Scary Sweet Sugar Skull. (Via)
.