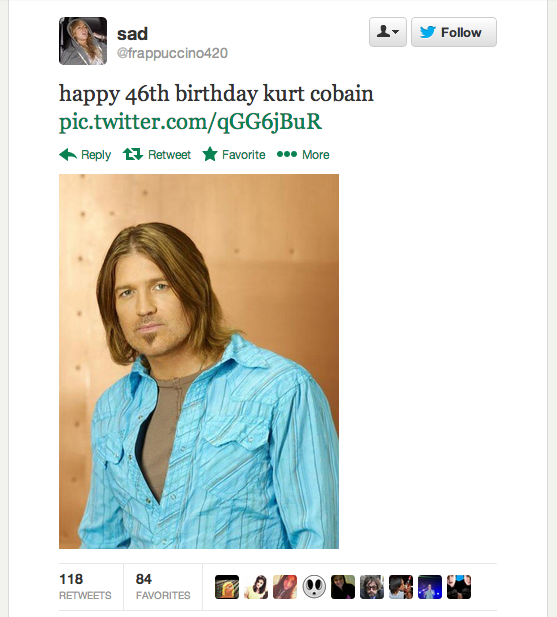 The soul patch that launched a thousand grunge bands.
In the social media age, this is what constitutes a loving tribute to the legacy of a legend. You weren't anybody in this life unless people try to infuriate your fans by pretending to misidentify you after you're dead. It's the Twitter version of a candlelight vigil, and it's gotten so out of hand that a Twitter photo search for Kurt Cobain puts Billy Ray Cyrus as the top pic.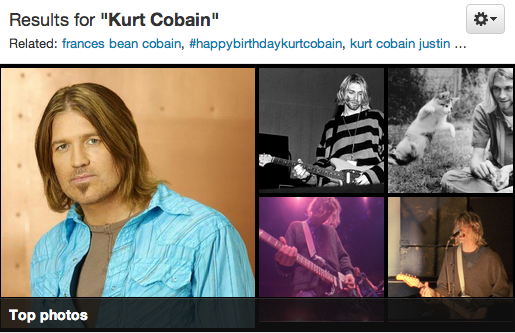 While it'd be nice if this was just the accidental racism of people who think shaggy-haired white guys all look alike, what these instances of trolling — escpeciially the bottom one — really demonstrate is that Kurt Cobain inspired the fashion sense of many of this country's most beloved D-bags.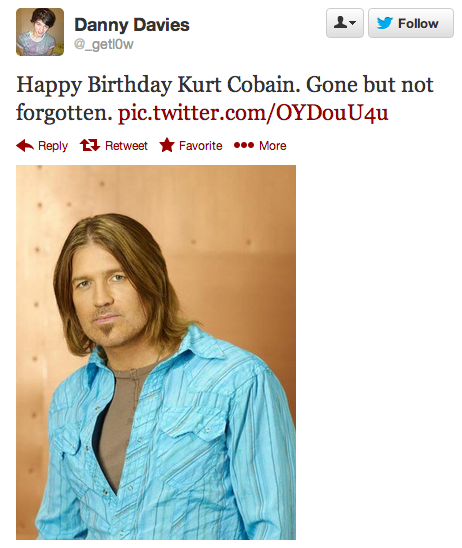 That shirt, it's as blue as the Nevermind cover.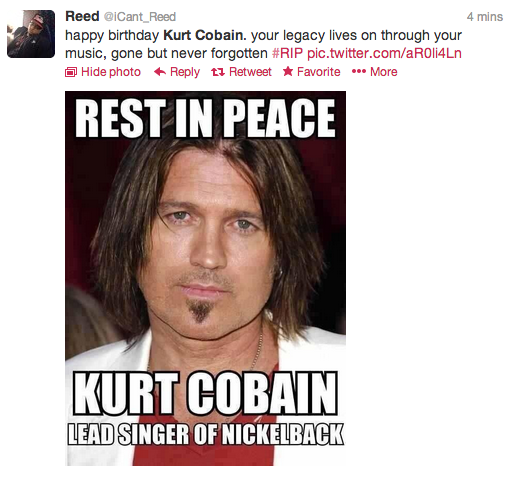 Hating Nickelback just became bittersweet.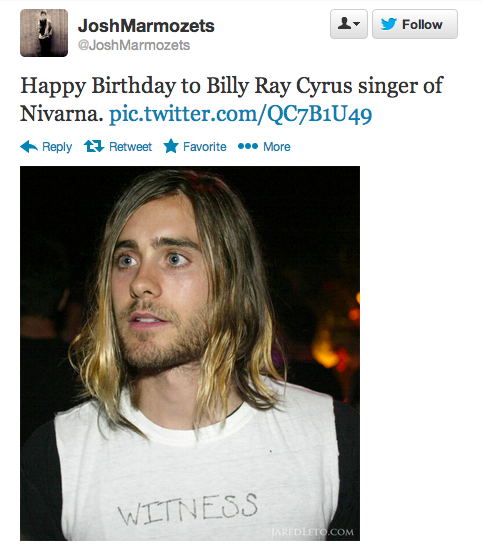 Some people record "Bleach." Others should drink it.