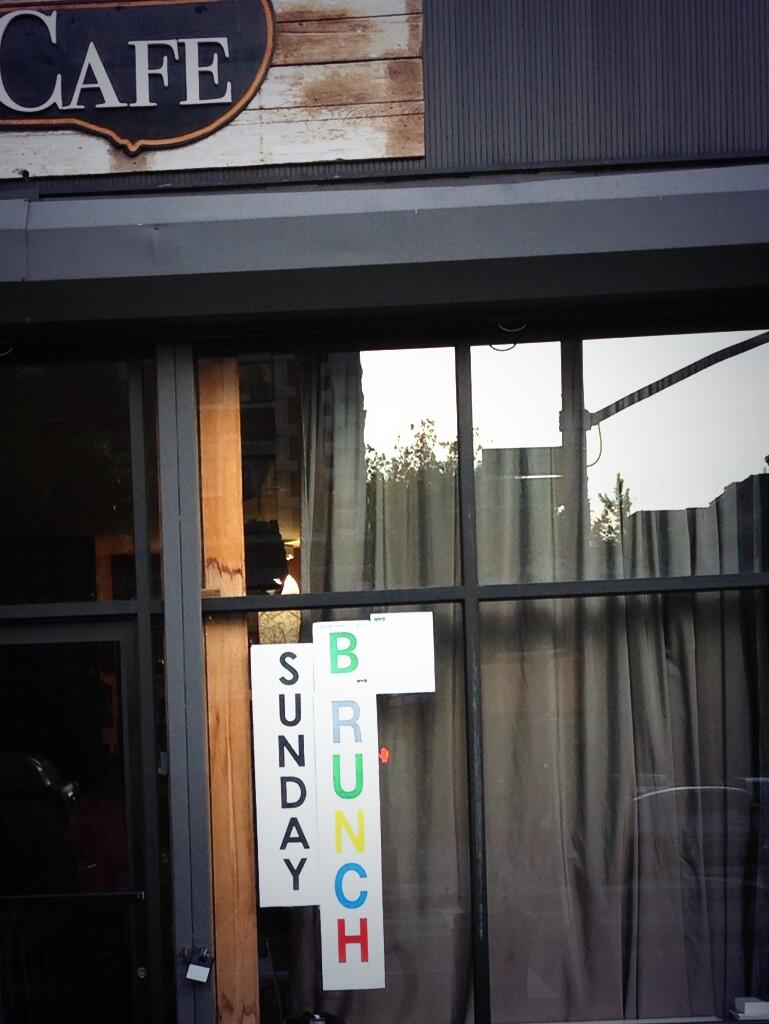 If they ever advertise "Dinner," stay the hell away. (via)
Here's a neat trick. The Astor Row Cafe in Harlem got a "B" grade on June 4, 2013 after its Department of Health inspection. According to the DOH website, the violations included "evidence of mice" (all the evidence you need is that the restaurant is in New York City), and a food contact surface wasn't properly sanitized after each use. One employee told The New York Daily News that the food surface violation was for leaving a cleaning rag on a counter.
Rather than risk discouraging patrons with that "B" grade, the restaurant turned their demerit into a big colorful ad for brunch.
Who's walking away from restaurants because they have a "B" grade? I'll eat at a "B," no problem. Even at a "C" I'll at least try the fries. "D," I'll order something if that's the only way they'll let me use the bathroom, but I'll bring it home and feed it to my cats. They have no standards.
(by Bob Powers)