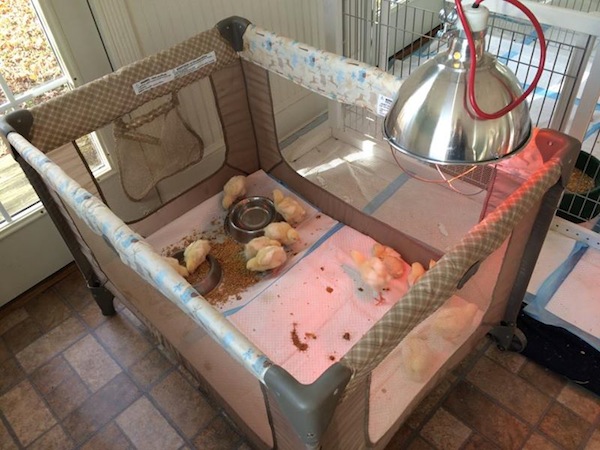 Learning to love again. (via Facebook)
A Washington D.C. couple apparently didn't know the only vulnerable creatures you're supposed to hurt during a break-up are each other. 
Feeling hostile after a breakup with his girlfriend, a dude mailed fifteen baby chicks to his ex along with a note that read "There are a lot of other chicks out there." Was he trying to win her back with adorable tiny animals that he hoped they could raise together? Did he just want to freak her out because she's terrified of birds? Who knows?
The woman, who seems to have been unmoved, told the postal worker she was going to throw the chicks in the trash. They're both so wantonly destructive it's a wonder things didn't work out!
Luckily for these completely innocent baby chicks, the postal worker decided to rescue them and took them to the Washington Humane Society. (There was nothing he could do for the gross couple's souls.) From there, the chicks moved to Poplar Spring Animal Sanctuary and Peaceful Fields Sanctuary, which, if you check out some of the photos on their Facebook pages, seem like magical places. All 15 chicks are warm, dry and doing well (one broke her leg but is recovering).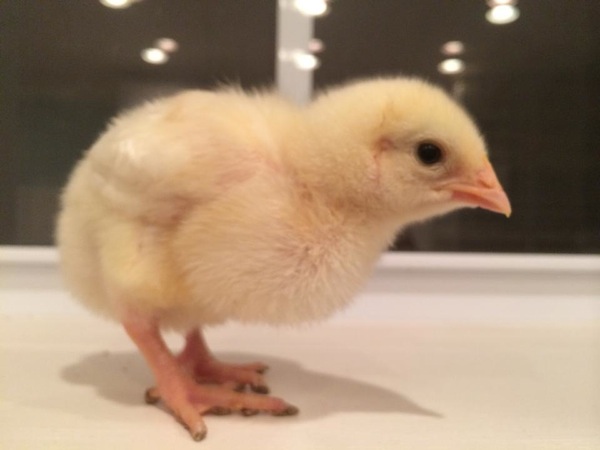 "Couldn't have gone with 'There are plenty more fish in the sea,' huh?" (via Facebook)
In case you were wondering, it is legal to mail day-old baby chicks, though some, like Terry Cummings of Poplar Spring don't think it should be. It is not legal to throw them in the garbage. Nor is it currently legal to stuff an ex-boyfriend in a box and ship him to Antarctica, even if you poke breathing holes in the side. 
(by Shira Rachel Danan)