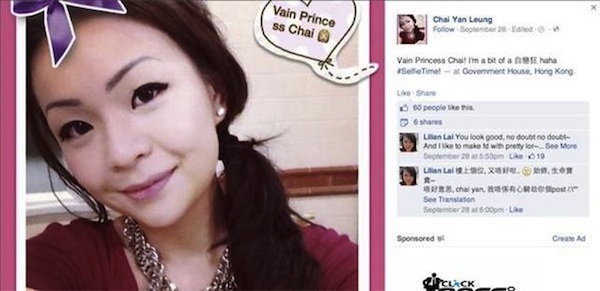 Let them eat cake! (screenshot via BoingBoing)
The kids of politicians just love doing moronic stuff on social media, and the daughter of Hong Kong Chief Executive Leung Chun-ying is no exception. Yesterday, Chai Yan Leung, who is studying at the London School of Economics, posted the photo above to Facebook and then seemed to respond to someone's criticisms of her necklace by saying:
This is actually a beautiful necklace bought at Lane Crawford (yes- funded by all you HK taxpayers!! So are my beautiful shoes and dresses and clutches!! Thank you so much!!!!