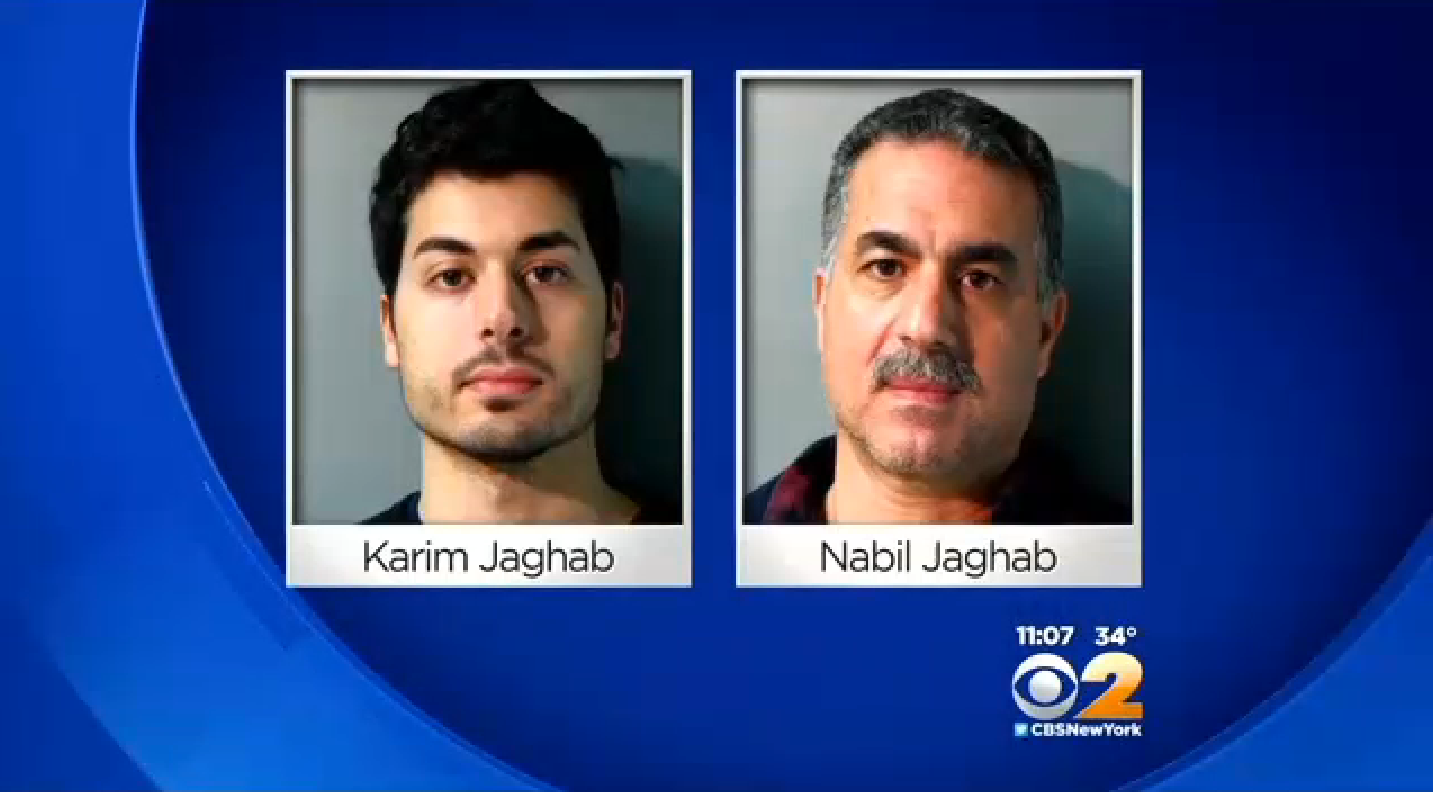 Bet they skimped on the lunchmeat in their sandwiches too. (Screengrab via CBS)
Nabil and Karim Jaghab are the kind of father and son who do everything together. They work together. They try and steal massive lottery winnings from customers with a poor grasp of English together. And, hopefully, they'll be going to jail together.
CBS Local New York reports that when a non-English speaker in his 30's purchased a scratchoff ticket at the Peninsula Deli & Grocery in Hempstead, NY this past Thursday, the ticket proved to be a million-dollar winner. Unfortunately, the winner presented the ticket to Karim Jagheb, who decided to respond to the man's good fortune with an act of pure evil. Rather than telling the man to go to a lottery office to claim his million dollar win, Karim took advantage of his poor grasp of English and told the man he had won only $1,000, paying him in cash from the register.
Suspicious that he might have gotten taken advantage of, the lottery winner returned the next day to confront Jaghab. At this point, Karim Jaghab offered to pay the man $10,000 if he agrees not to involve the police. His father, Nabil Jaghab, was present at this time, and just to prove that the apple doesn't fall far from the rotten, diseased tree, Dad backed his son up and told the man he only won ten grand. The lottery winner officially called bullshit, and called the police.
Father and son were arrested with bail set at $7,500 each.
(by Bob Powers)