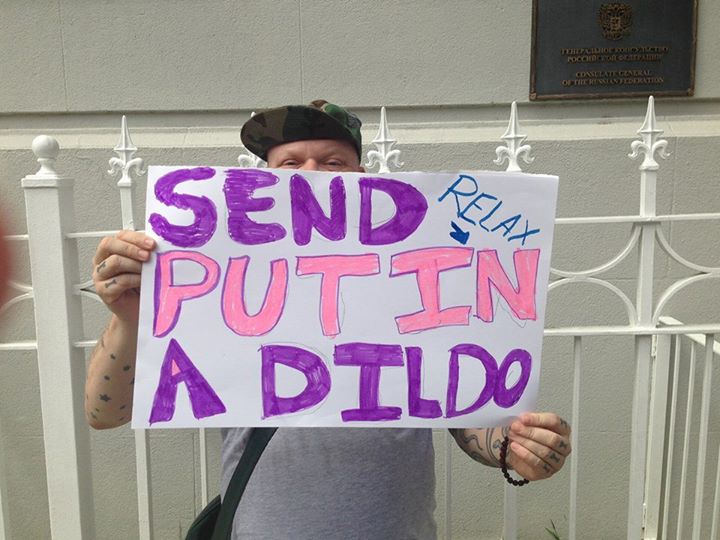 In Communist Russia, dildo sends you through the mail as a symbolic gesture.
(via Facebook)
If we've learned anything from the fight for gay rights in the United States, it's that change happens when you send thousands and thousands of dildos to an anti-gay leader. Bury that man in rubber penises, and you can expect the revolution you want.
At least, that's the philosophy behind this ingenius Facebook group, aptly called "Send A Dildo To Vladimir Putin." The page prominently displays Putin's mailing address and encourages users to send new or lightly used or extremely used dildos to the Russian politician who has cracked down on gays.
Nearly 500 Facebookers from around the globe—Canada, India, and the United States, to name a few countries with representatives—have joined this important group, and hopefully some have actually mailed in dildos. Hey, it worked on the pope!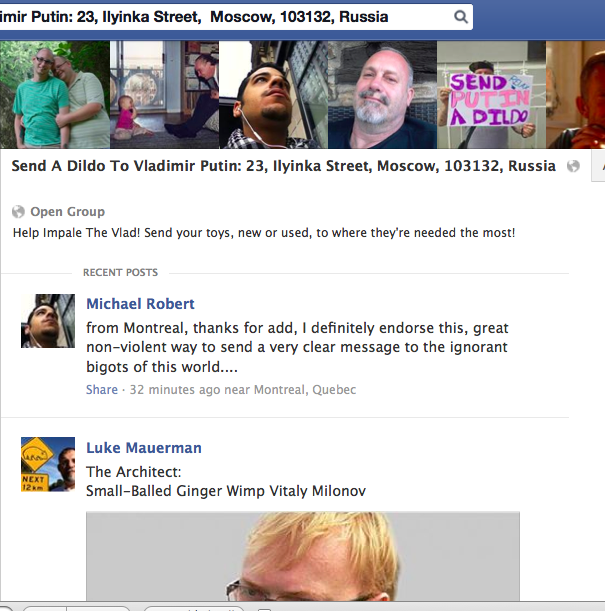 Gandhi would have loved this dildo campaign. (screengrab via Facebook)
(by Shira Rachel Danan)