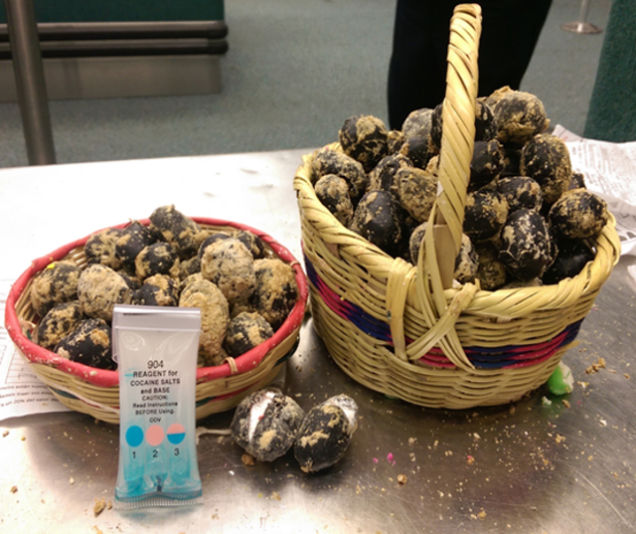 C is for Cocaine. (via Customs and Border Protection)
Girl scouts, listen up. You can't store your drugs in cookies anymore. They're on to it.
A Guatemalan man checked three bags of cookies and flew them to Newark International Airport. Customs did a routine inspection when they decided that checking three bags of cookies is totally weird. According to CBS, officials investigated and found 118 oval-shaped pellets of cocaine hidden inside, weighing a little more than 3 pounds. That's worth about $52,000 on the street.