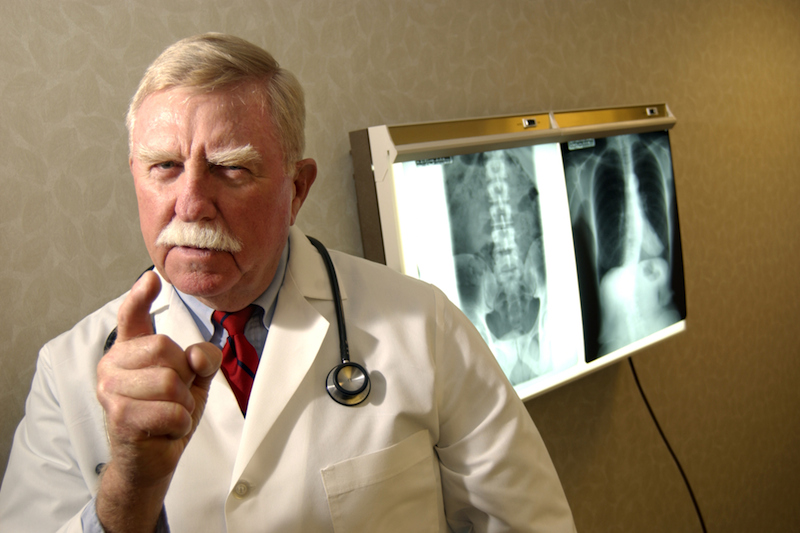 "I'm prescribing you a chill pill, boss." (via ThinkStock)
It seems like doctors in Canada are as exhausted as their U.S. counterparts when it comes to dealing with the endless paperwork involved with practicing medicine. Between the insurance companies and the government, it takes a PhD in red tape to keep up with it. Making matters worse, some Canadian companies now require employees to obtain a note from a doctor when they take time off for medical reasons.
One doctor from Nova Scotia is so sick of the practice, he wrote a form letter for patients to give their bosses. It's too long to transcribe, but the gist of it amounts to, "Stop wasting my valuable time by involving me in your irresponsible policies that are literally making people sicker."
Here's the letter: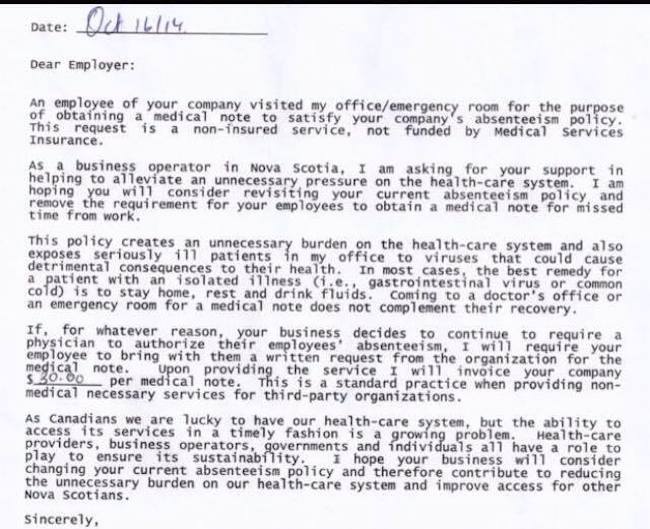 From the office of Dr. Badass. (via reddit)
There are always going to be people who fake illnesses in order to get time off from work. But punishing people who are actually sick by requiring them to go to the doctor when the best medicine is Netflix and soup from the couch is a terrible remedy. Doctors have better things to do than write letters to paranoid employers who don't trust their employees' judgment when it comes to having the flu.
The letter began going viral after it was posted to reddit yesterday. Hopefully, some employers will read it and realize that this is a lousy policy and a waste of time for everyone involved.
Especially since I'm not feeling that well at the moment and The Wolf of Wall Street just landed on Netflix (cough!).
(by Jonathan Corbett)