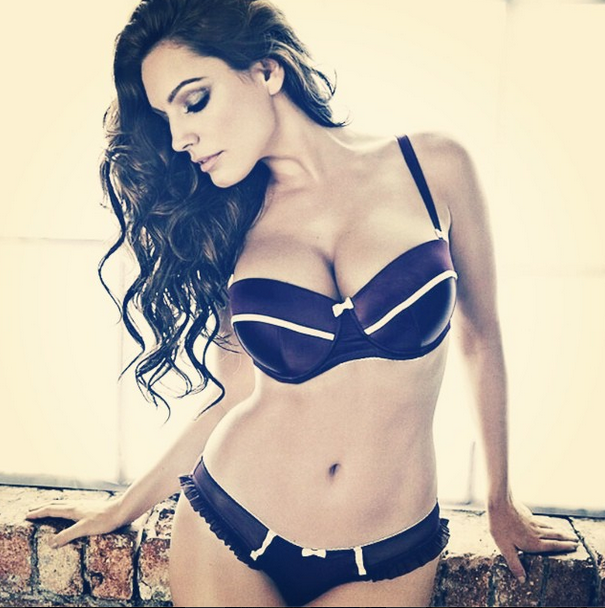 Underwear so sexy it will make your kids grow up in a broken home. (Via)
Congrats, Facebook. You're destroying marriages now.
Anyone who ever balked when they got that "Sign In With Facebook" prompt upon arriving at a website, you were right to do so. One guy in the UK is wishing he'd had the same hesitation. After "enjoying" a photospread in The Daily Mail featuring model Kelly Brook in the get-up displayed above, a man who was logged in under the name "tomcowan" commented that he would leave his wife and kids "for one night with her."