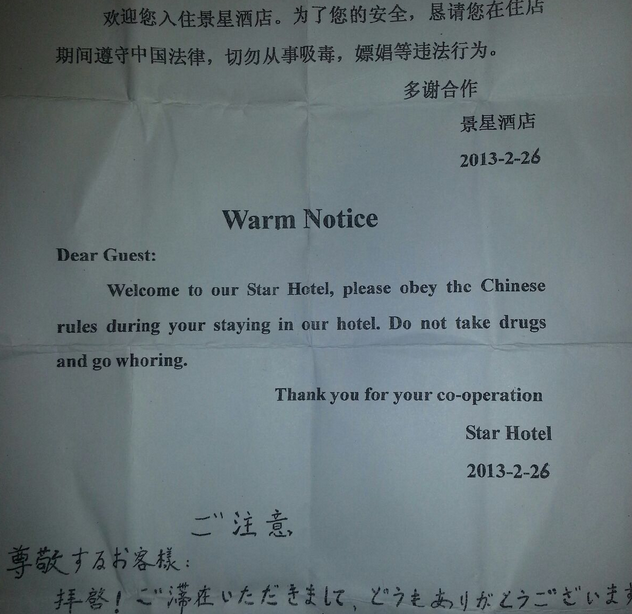 "Well, I guess I can take a break for a few nights. If I have to."
So, this "Warm Notice" (or "Gentle Reminder") from the Star Hotel in Guangzhou, China could probably be better translated as "Please obey China's laws... Do not use drugs, patronize prostitutions or similar nefarious activities," which makes this note seem a bit more prosaic. 
That said, "Do not take drugs and go whoring" remains fantastic advice that we can utilize, not just for time spent in Chinese hotels, but for everyday use.
(by Dennis DiClaudio)