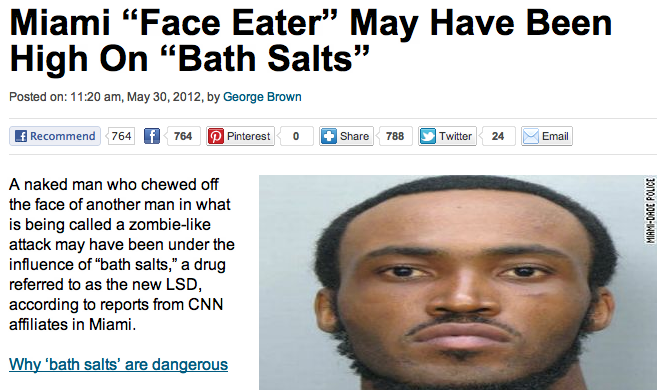 Bath salts can turn you into the most famous dead cannibal ever to eat a face during a slow news week.
Recent news about the Miami "zombie" attack might make kids want to try bath salts because it will give them the courage to eat that face they've been dying to eat if they weren't so shy. But believe it or not, making faces more delicious isn't the only side-effect of bath salts. A look through the press finds evidence that this drug is pretty much responsible for every criminally stupid thing done by a human not named Donald Trump over the last couple of years. So before you inhale those bath salts, look through these 10 salty crimes and learn exactly why your mug shot will be uploaded to the internet around 72 hours from now.

Bath salts make Four Loko taste just as delicious as cop flesh.

Doing bath salts can make you feel criminally Christmas-y.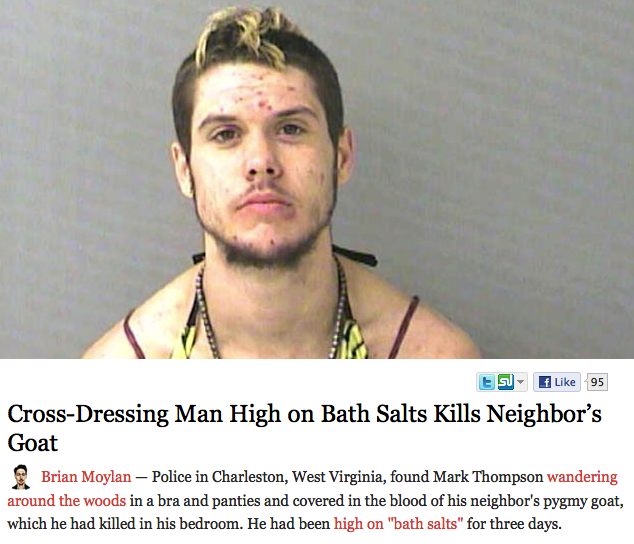 Bath salts can make you ruin your favorite stretched-out women's underwear with goat blood.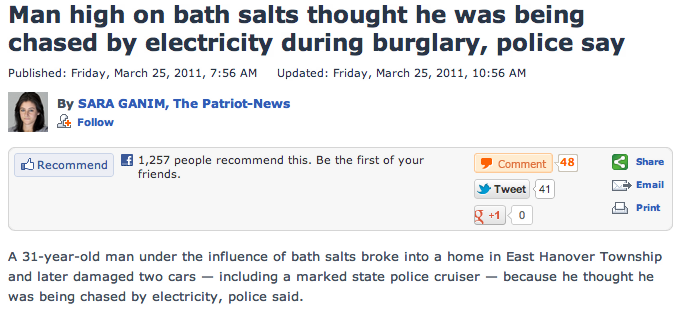 Even electricity hates you when you do bath salts.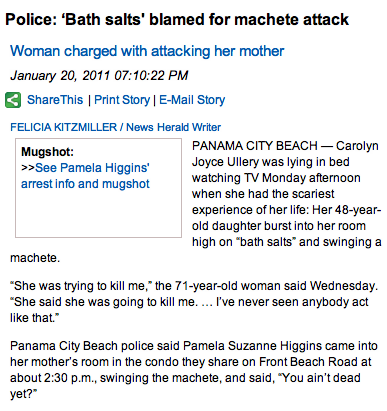 Bath salts make people misconstrue simple mother-daughter machete fun.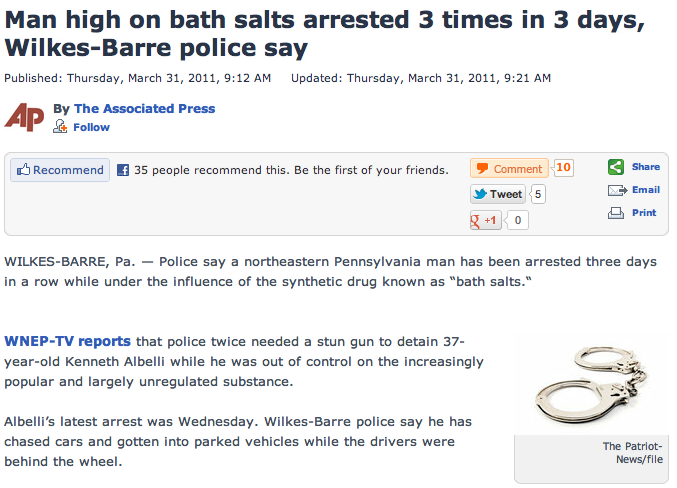 You can fit so many arrests into your schedule when you plan your day on bath salts.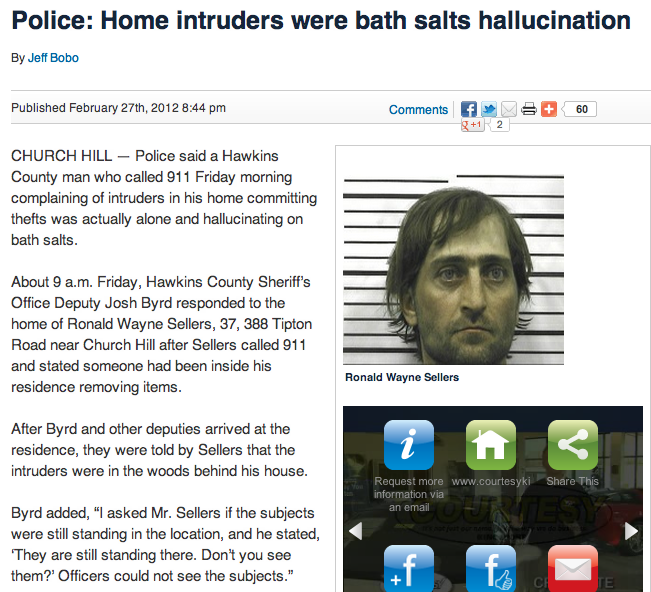 When hallucinating on bath salts, the only way you know who's real is when they start reading your Miranda rights.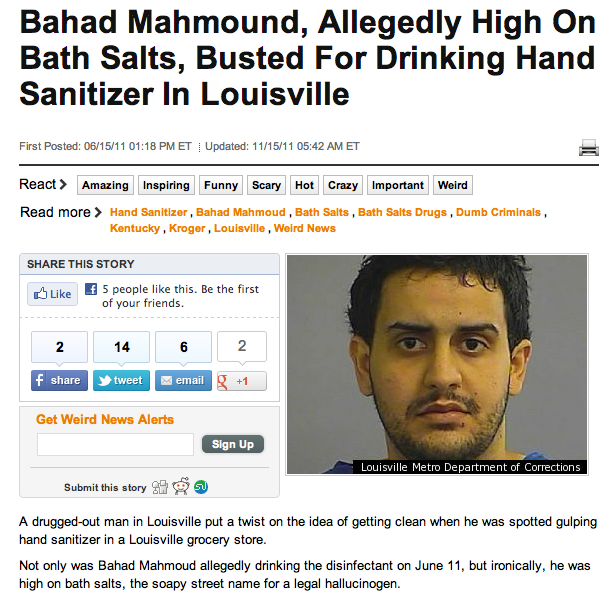 Bath salts make you feel like a kid again, so much so that you drink hand soap.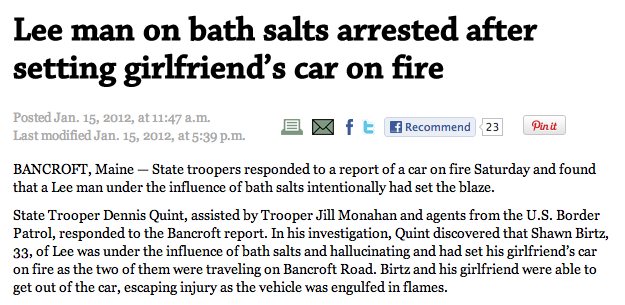 When driving while on bath salts you can forget to get out of your car before setting it on fire.