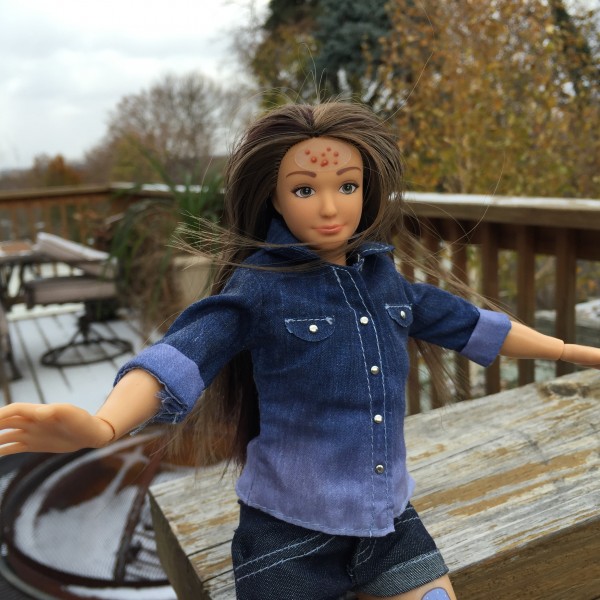 Maybe try bangs? (all images via Lammily.com)
Back in March, artist Nickolay Lamm put together a Kickstarter page to fund the creation of a "normal Barbie" doll with realistic human proportions. The response was overwhelmingly positive, the project was funded, and thousands of Nickolay's Lammily dolls were preordered.
Now, Lamm is once again pushing us to reconsider our ideals of beauty with stickers that allow kids to add blemishes to their Lammily's skin. The "Lammily Marks" include "cellulite, stretch marks, acne, glasses, blushing, adhesive bandages, moles, temporary tattoo, stitches, scrapes & scratches, bruises, cast, scars, mosquito bites, grass and dirt stains."