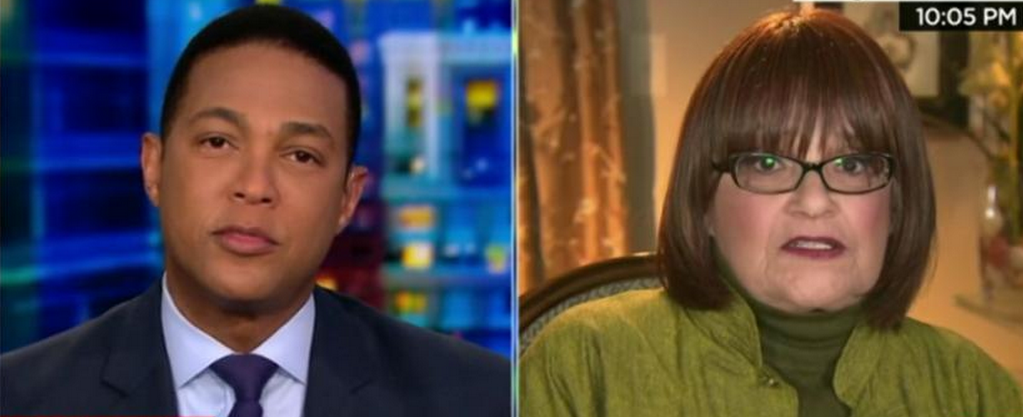 "Biting." "Ouch." (Via CNN)
In an astonishing display of victim blaming and general creepiness, CNN's Don Lemon asked Joan Tarshis, the woman who came forward to accuse Bill Cosby of raping her in 1969, how it was that she could be forced to perform oral sex on the man when she was equipped with a working set of teeth. You know, he didn't "want to be crude" but, couldn't she have just bitten his dick off? 
Tarshis says that, yes, that would have been a great thing to have thought of at the time, but her head was too muddled by all the drugs Cosby pumped into her. Otherwise, great idea!
This is absurd! Why is Lemon wasting his impressive crime-prevention skills in the interview room, when he should be out there preventing other crimes?? 
Happy Place refuses to let another tragedy occur without Genius Don's insight, so we've enlisted his help in coming up with solutions for other common problems. So, don't just sit around and be a victim! Instead, Don Lemon suggests...
Store Robbery:
- Shoot everyone as they enter
- Don't keep items on the shelves
Murder:
- Always wear a kevlar suit
- Kill yourself
Car Accident:
- Walk everywhere
- Crash into other cars first
Child Abuse:
- Run away from home
- Make another sibling the scapegoat
Credit Card Fraud:
- Keep your cards maxed out
- Use only traveler's checks
Stalking:
- Quit job, cancel cell phone, move into the woods, buy infrared goggles, remain vigilant
Poisoning:
- Slowly build tolerance to every toxin
The Plague:
- Wash your hands
- Invent penicillin 
Holocaust:
- Dye your hair
- Become a Nazi
Slavery:
- Dye your skin
- Just stop working
Dinosaur extinction:
- Be born after the Cretaceous period
- Don't be a dinosaur
- Bite asteroid's dick off
(by Myka Fox)