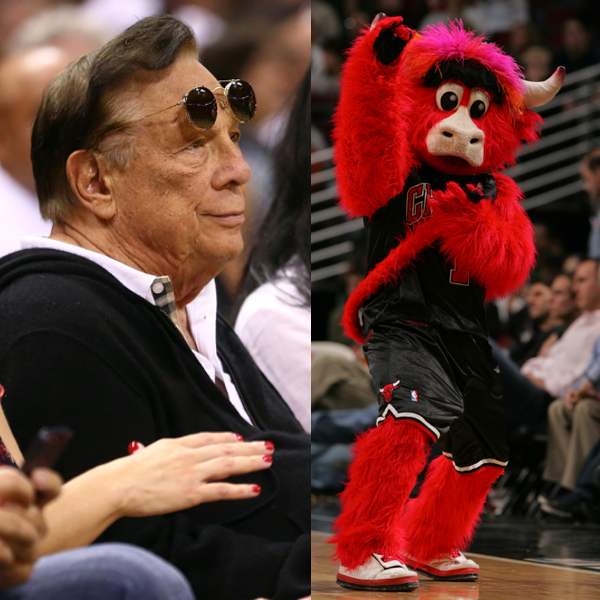 It's about time these two hashed things out. (via Getty)
Yesterday, Donald Sterling was hit with a lifetime ban from the NBA for his racist comments. While satisfying, there's still a lot of anger out there, and many want their anger to be heard. At last night's game between the Chiacgo Bulls and Washington Wizards, Bulls mascot Benny The Bull decided it was time he weighed in with this simple sign.     
Benny the Bull responds to the Don Sterling controversy | AP Photo http://t.co/ryNNRlZJg7 pic.twitter.com/vD6xqXqNtu

— Chicago Sun-Times (@Suntimes) April 30, 2014
Perhaps Benny was referencing Bulls owner Jerry Reinsdorf's support for the Sterling ban, voiced yesterday in a statement praising Adam Silver for "his prompt investigation and action." Or, maybe Benny was just reading the crowd and delivering some can't-miss material on a not-very-happy night (the Bulls were eliminated yesterday). 
Here's hoping Benny doesn't read Sterling's super-gross TMI testimony from that 2004 sex scandal. It's no fun to throw up in a mask.
Whose sign was better? Benny's, or the ones brought by these Warriors fans?
(by Bob Powers)