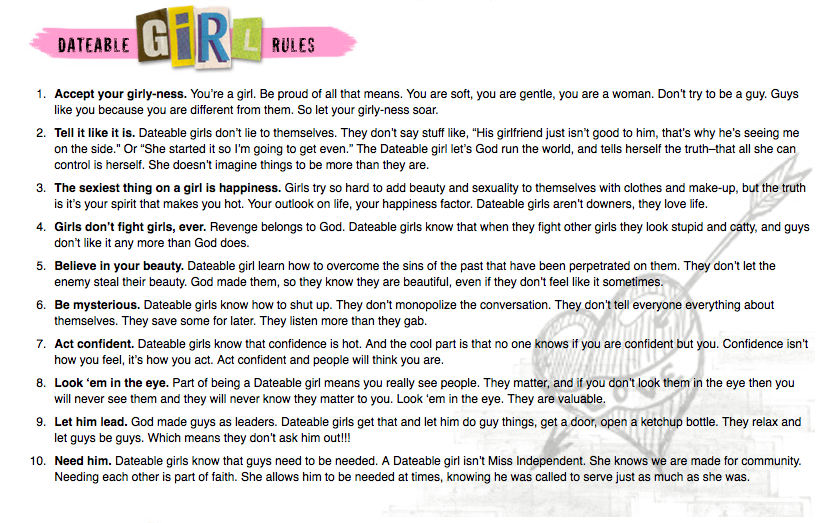 11. The year is 1950. And God wants you to wear his pin. (via Lookadoo.com)
A lot of people at Richardson High School in Richardson, Texas, are up in arms today after the school invited a motivational speaker with the worst message ever. Justin Lookadoo is a faith-based professional guy-with-a-website who has written two books about "dateability," in which he outlines extremely outdated views about how boys and girls should behave toward the opposite sex.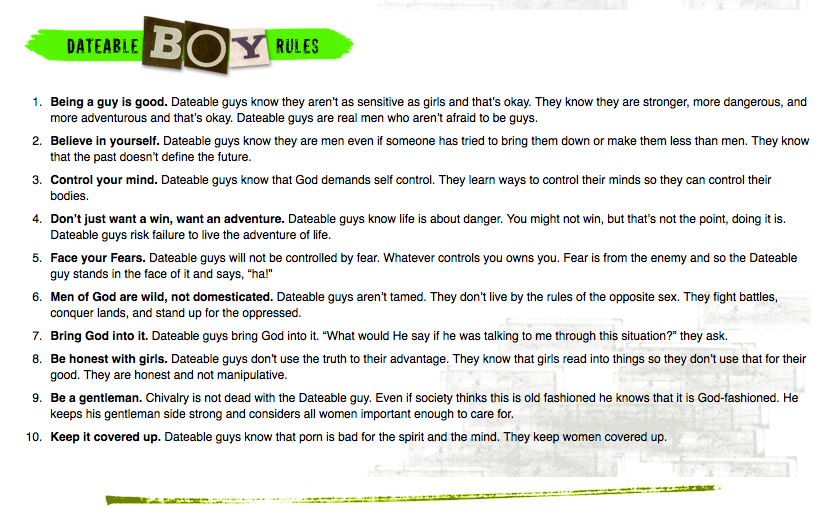 11. It's a normal reflex,but try not to gag when you look in the mirror. (via Lookadoo.com)
These rules include that girls should "know how to shut up" and never ask a guy out. Meanwhile, guys should be "wild, not domesticated" and "aren't as sensitive as girls," but rather "stronger, more dangerous and more adventurous" than girls.