"Draw a firefighter t-rex on the box"
Redditor gabroll designs and sells t-shirts at Goodie Two Sleeves. In the reddit world, he's famous for his sad t-rex whose arms are too short to clap his hands. When he packages the shirts up to ship, gabroll lets shoppers request a drawing for the box. To date, he's done over 700 drawings, and yesterday, he uploaded 100 of them to imgur (prepare for clicking on this to suck up your next ten minutes). Somehow, they all seem to be equally clever and well-done. It's almost as if he enjoys his job. Bizarre, huh?
Here are just a few of the boxes he's drawn and the requests that inspired them: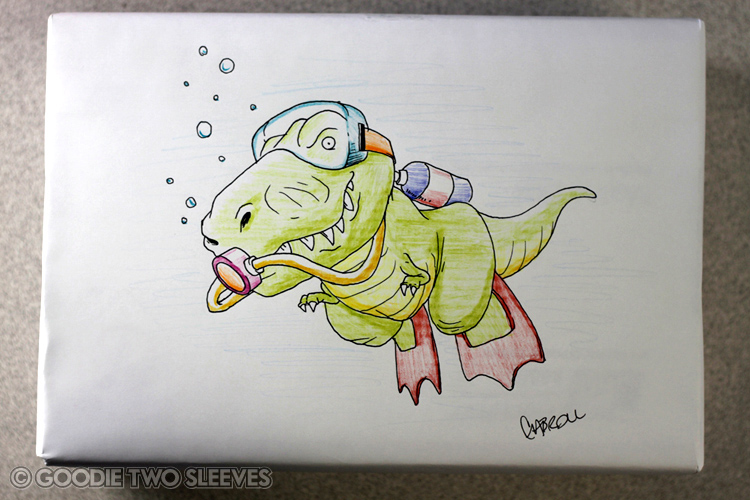 "It'd be neat to see a t-rex scuba diving."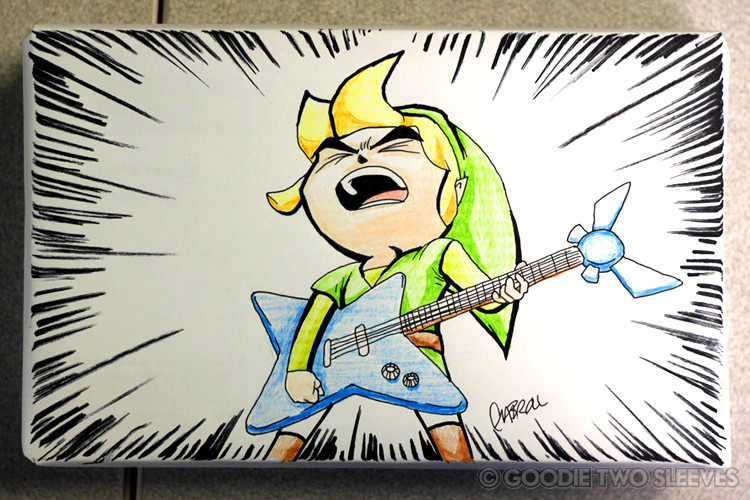 "Please draw Link from the Legend of Zelda SHREDDING on the guitar like an awesome rockstar! :)"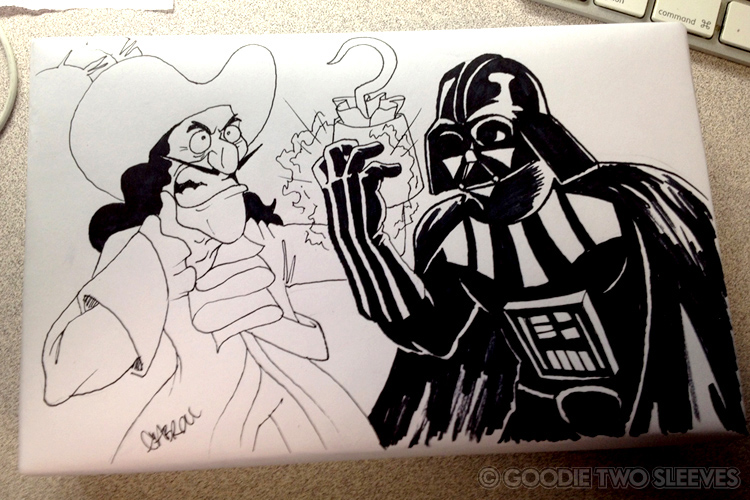 "Please draw Darth Vadar and Cap'm Hook sword fighting on the box."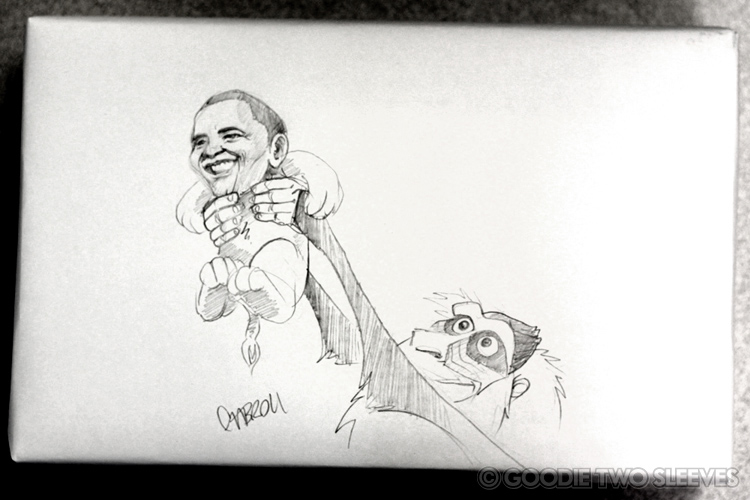 "On the box can you draw Obama getting lifted in the air like the Lion King"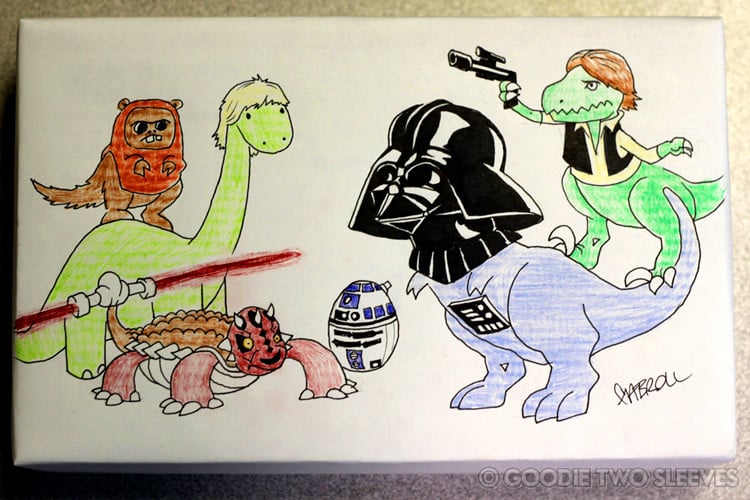 "Please draw the Star Wars characters replaced with dinosaurs! (can u fit an ewok and darth maul in there?)"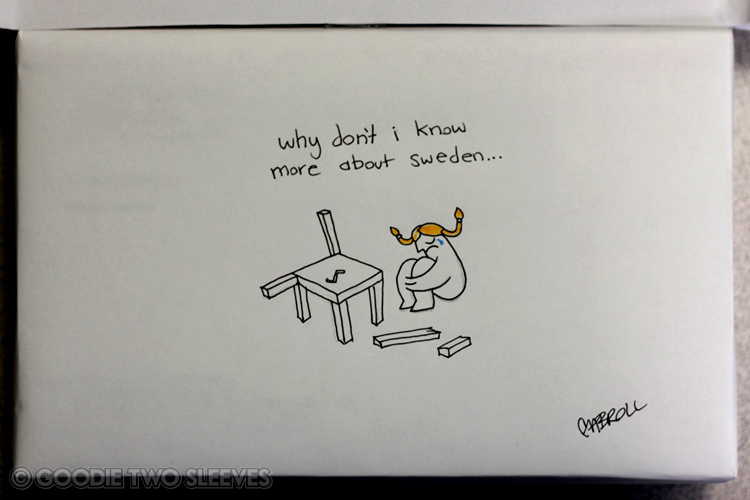 "I would like to request a drawing based on your knowledge about Sweden!"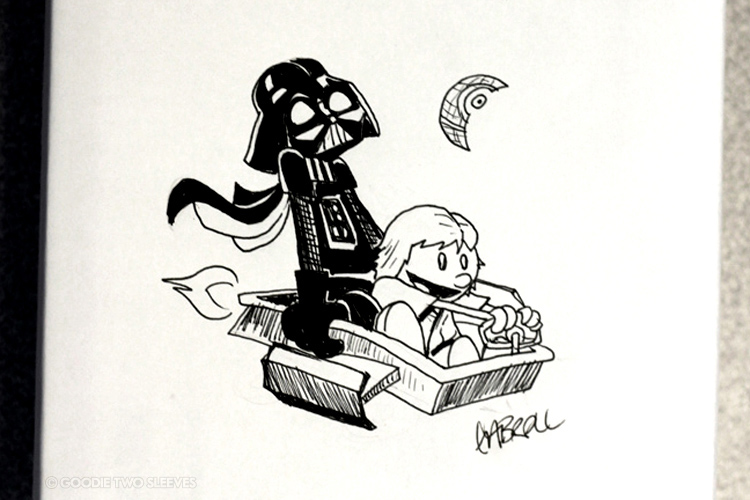 "Please draw a Star Wars themed Calvin and Hobbes scene."
 
This one's my favorite: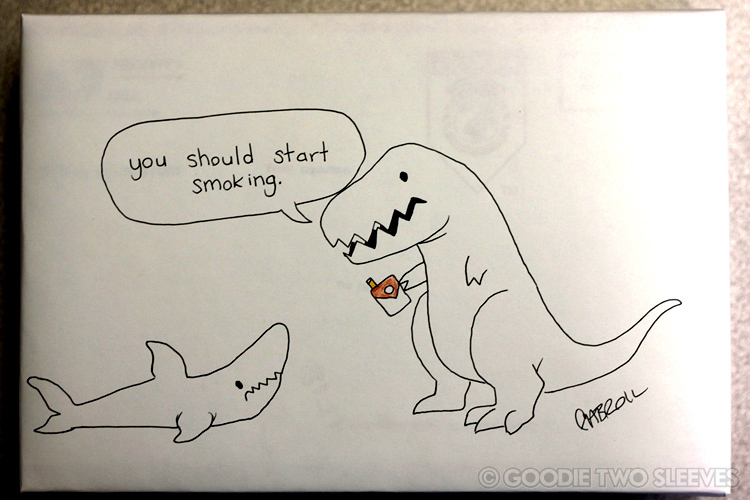 "Draw a dinosaur trying to kill a shark on the box!"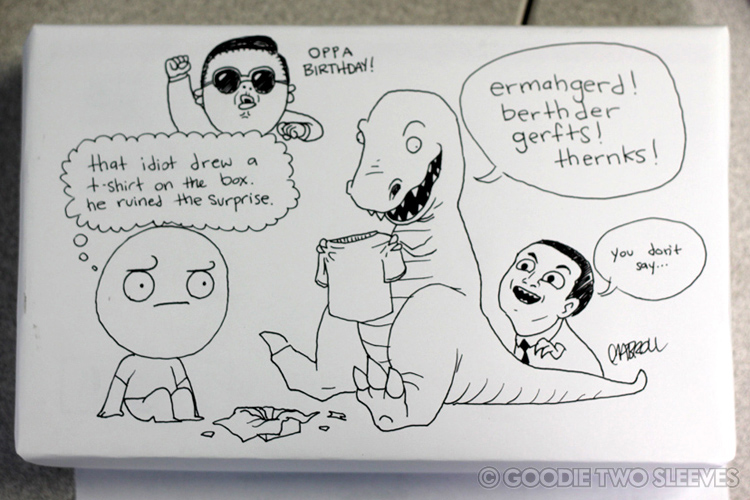 "These are a birthday gift. Just wondering if you could draw a few memes on the package."
See lots more of gabroll's funny, jealousy-inspiring drawings on imgur. Get a box drawing of your own (and a t-shirt too!) at Goodie Two Sleeves.
(by Shira Rachel Danan)