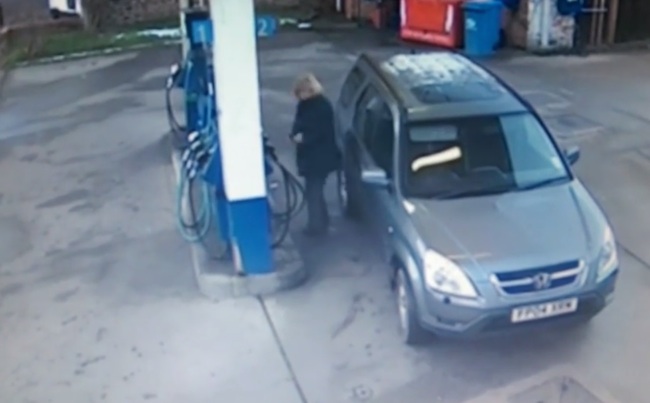 She lucky there's no three strikes rule in gas pumping.
If filling up a car's gas tank was a requirement in order to pass your driver's license test, it's a safe bet that this woman would be riding the bus. Most likely headed in the wrong direction.
We've all pulled up to the wrong side of the gas pump before. Some of us may have even turned the car around and almost—almost!—pulled up with the gas cap still on the opposite side of the pump. So watching this woman fail over and over is baffling. It's possible that it's early and she hasn't had her morning coffee, because it's not hard to imagine her dumping a full cup into the garbage can, then walking out of Starbuck's sipping a shaker full of cocoa powder.