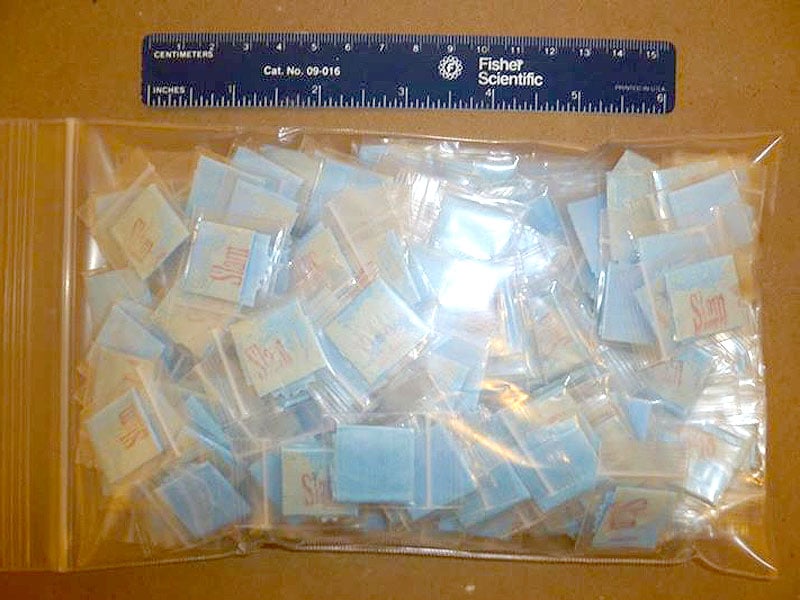 Did they take this photo on the teacher's desk? Do the police not have nicer rulers?
Well, if there's one thing the child of Delaware mother Alice Tull, 30, doesn't need to learn, it's how to bring enough to share. Tull's four-year-old child accidentally took 250 baggies of heroin labeled "Slam" to daycare and started giving out free samples to the other children. According to police, the child thought it was candy, and not in the street-term sense of the word.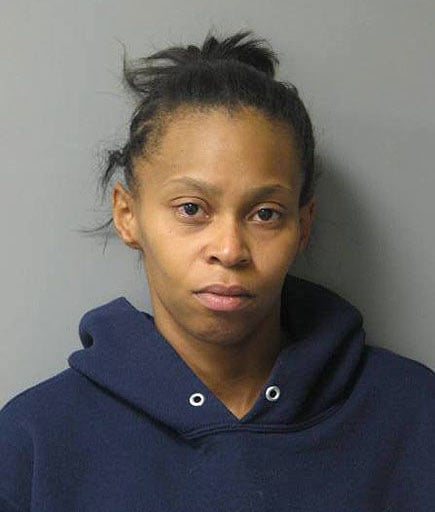 The girl's mother, Ashley Tull, accidentally gave her a different bag than the one she was supposed to take to school that day. As you can imagine, Tull has been charged by Delaware State Police with child endangerment and with a drug trafficking charge. She is forbidden from contacting her children, 4, 9, and 11, and is out of jail on a $6,000 bond. Although none of the packets were opened (any dealer worth their salt would have melted the ends of the baggies shut), several children were taken to the hospital just in case.
Tull is disputing the charges. Her sister Alicia told reporters that Ashley does not partake in the using or selling of drugs and that someone was apparently using her home as a stash location without her knowledge. Delaware Police spokesman Master Cpl. Gary Fournier told the News Journal of Wilmington that an "investigation is continuing and more charges are forthcoming." The police have not said whether they believe the heroin to be Tull's.
So, despite all the evidence, the case was not a "Slam" dunk after all.
(by Johnny McNulty)