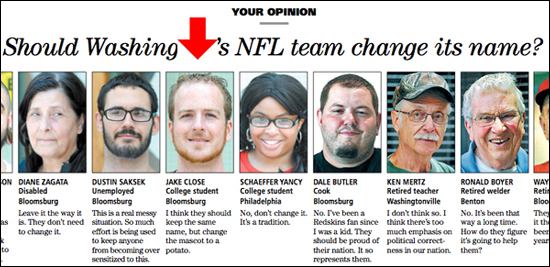 Spot the criminal (hint: it's not Dale Butler). (via Jim Romenesko)
Turns out, there are still people that read newspapers. Unfortunately for Jacob "Jake" Close, one of those people is a campus cop at Bloomsburg University in Pennsylvania, who had been looking for Close for a month after being notified that the student was wanted in New York for jumping bail on a drug/DUI case several years ago.
With his documented history of making bad decisions, it's shouldn't be too surprising that Close agreed to appear in a Your Opinion column in the Bloomsburg Press Enterprise about the controversy surrounding the name of the Washington Redskins.