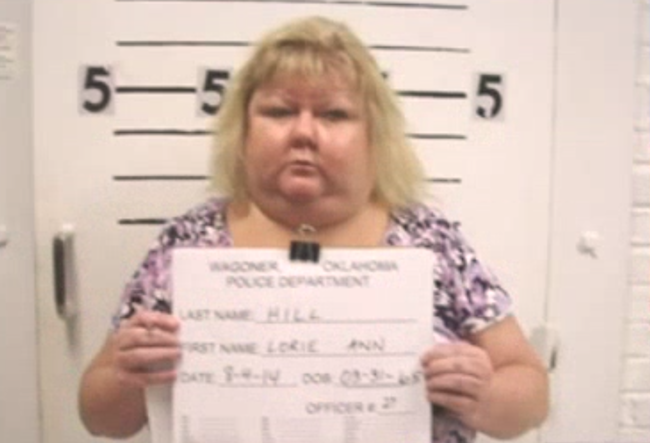 No class. (via)
In every high school there's always one teacher who wants the students to think they're cool, by listening to new music, using new slang, or, like in the case of Lorie Ann Hill, showing up to the first day on the job shit-faced and removing her pants.
School officials in Wagoner, Oklahoma called police around 9 a.m. Monday after they found a disoriented Hill in an empty classroom and violating the dress code in a pretty major way. She was arrested for public intoxication after a brief interview with the police, which we're guessing lasted slightly longer than her job interview.
The only good news for Hill is that classes don't start until Thursday, which means there weren't any students around. While she still has to live with that busted mugshot, at least articles about the incident won't contain a link to a YouTube video of her staggering around pantsless to the sounds of Nelly's Hot in Herre.
(by Jonathan Corbett)