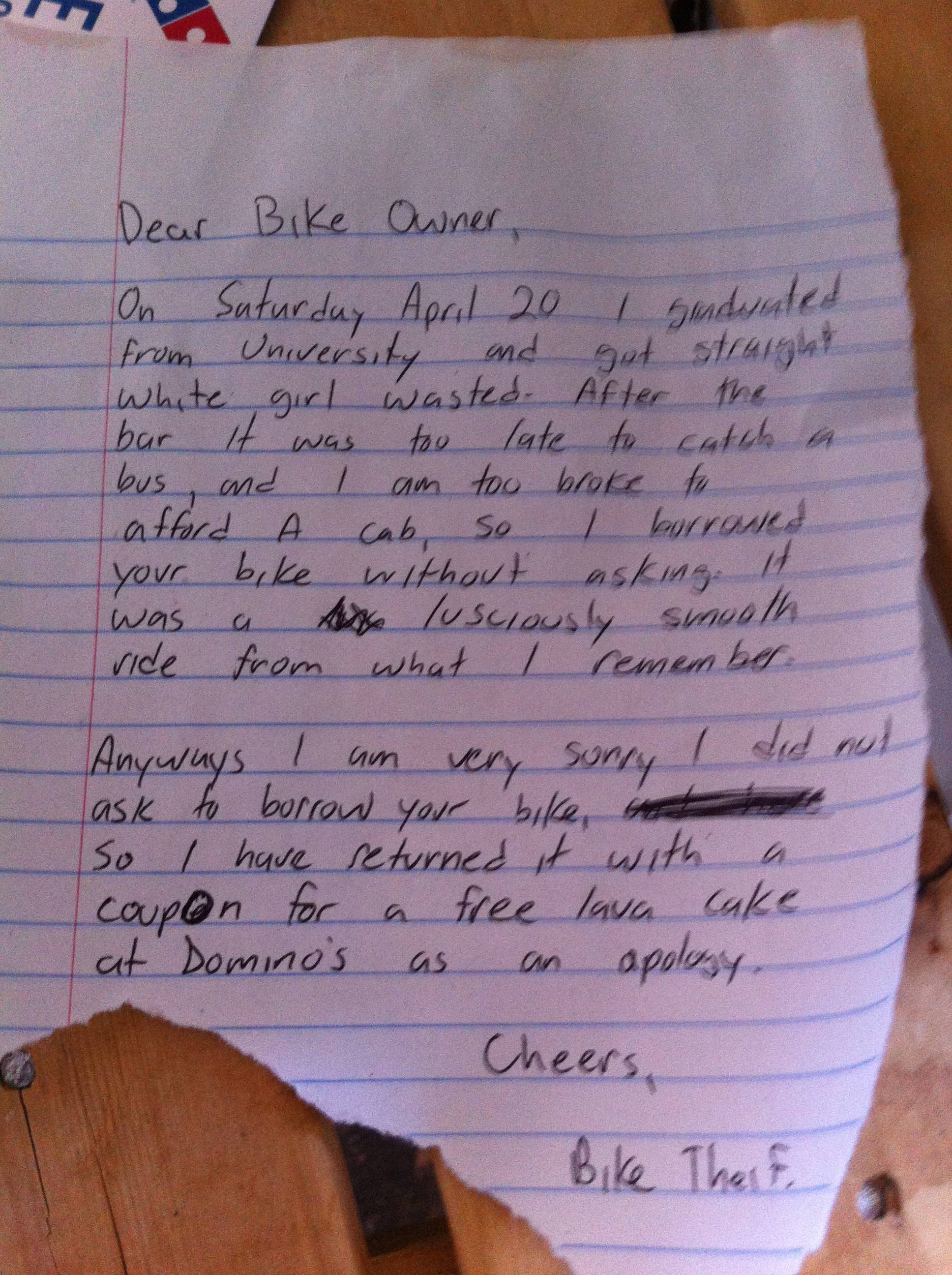 Was it a straight white girl who got wasted, or a white girl who got straight wasted?
First things first: congratulations on graduating, Drunky McWhiteGirl. According to the person who posted this on Reddit, their bike reappeared 3 days after being stolen with this note and a coupon for Dominos cake (see below). On the whole, we're against theft in general, and any bicycle thievery that doesn't involve classic Italian film. We're also glad you didn't drive drunk, Drunky McWhiteGirl, although we're still concerned about your straight white butt flying over the handlebars as you cycle around while straight wasted. As to the owner of the bike, congratulations on your cake and possibe career as a Dominos "viral marketer." Seriously, though, lock that shit up.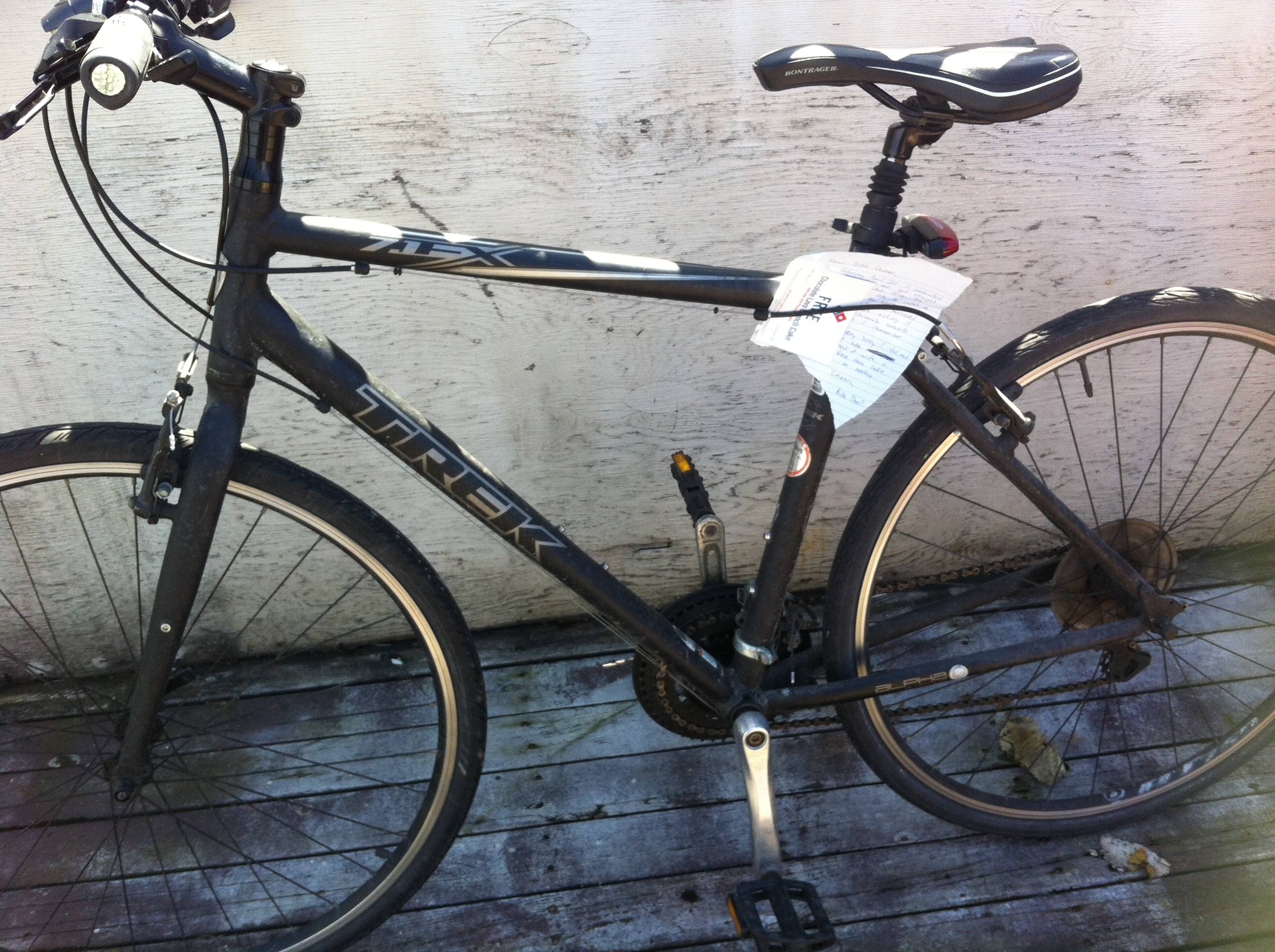 Yeah, that's drunk white girl catnip right there. How could she resist?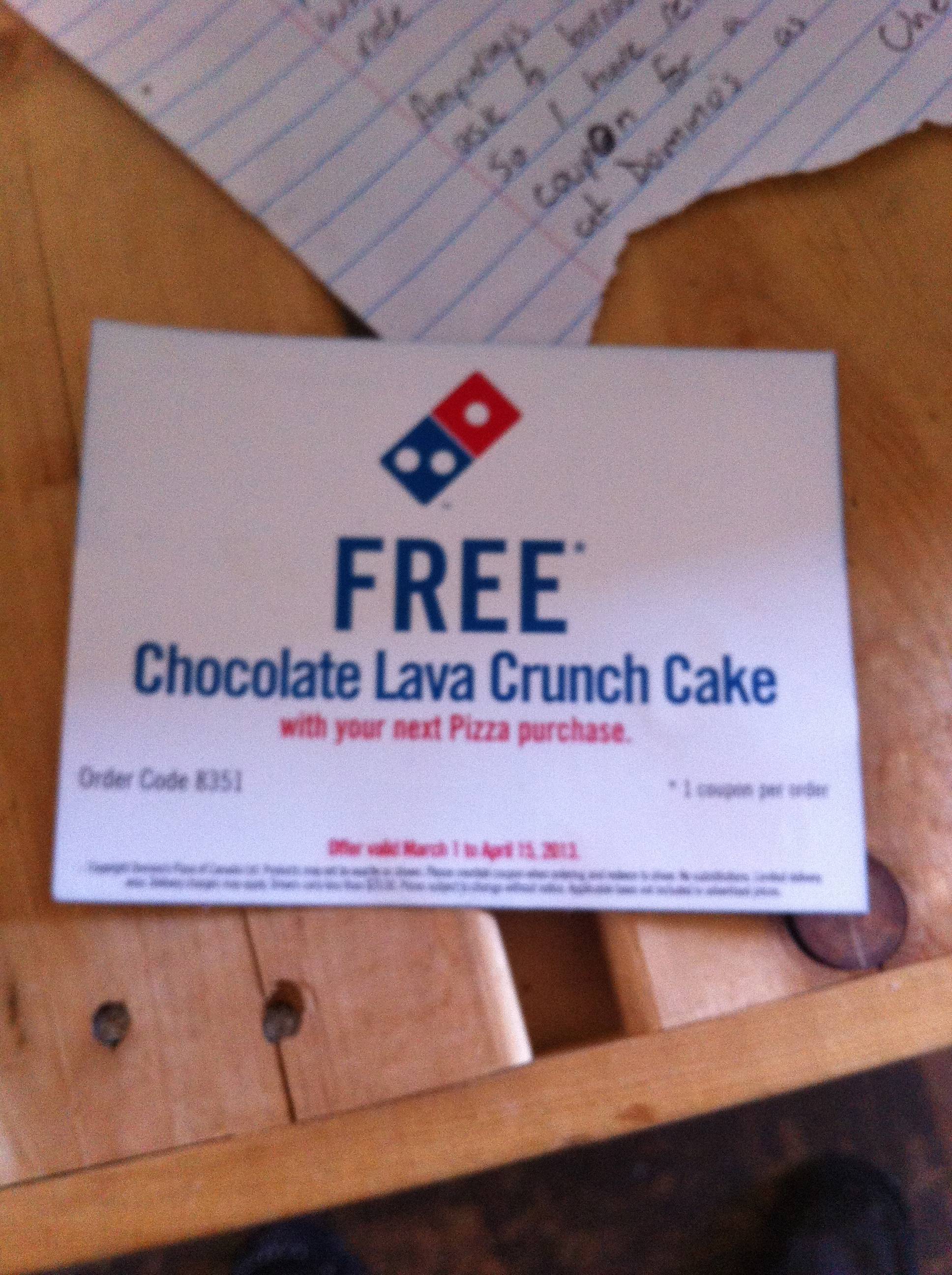 After CSI-level investigation, we're 90% sure this expires 4/25 - so, in 2 days.