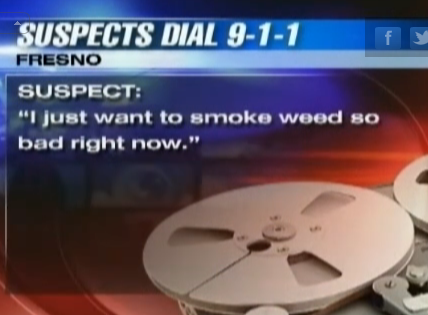 Attention all units, be on the lookout for someone jonesing for a bowl. (Via ABC News)
You should really wear looser pants when breaking into cars. Or at least remove 911 from your phone contact favorites. Nathan Teklemariam and Carson Rinehart were just finishing up a chat about getting high before breaking into a car when one of their phones butt-dialed the emergency response number, allowing the operator to listen in on the entire conversation and car smashing. The operator managed to direct police to the suspects via clues from their conversation, and both are in custody.
Safeguard against butt-dialing, criminals. Even if you're a 911 operator listening to strangers, it's an involuntary human response to listen in on a butt-dial call just to see if the butt-dialers start talking about you. Listen to the recording in the video below: 

Why you should only burgle in places with terrible reception.