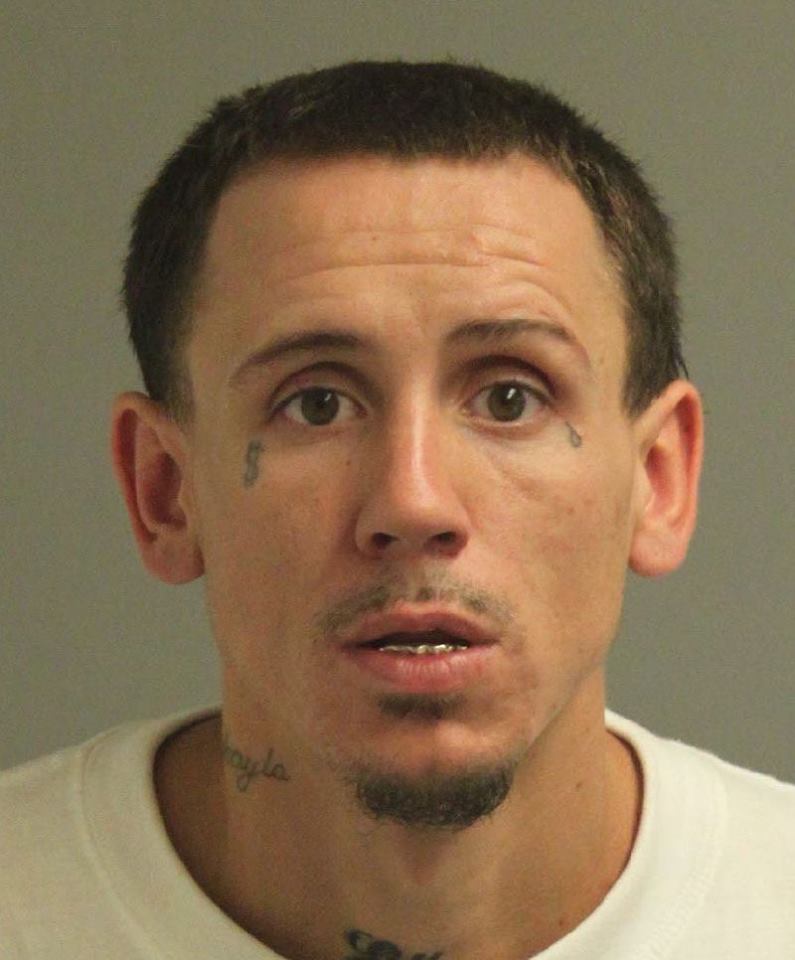 Is this the face of a man who would really comment on his own "Wanted" poster? Yes.
(via Anne Arundel County PD)
Roger Ray Ireland has a criminal history dating back to 2002 and had recently violated the terms of his probation, resulting in a warrant for his arrest. The Anne Arundel County Police Department in Maryland decided to put his warrant on Facebook as part of their #WantedWednesdays social media campaign (which is clever, but very dystopian) to get Facebook users to help track down missing criminals. And one of them did: Roger Ray Ireland. Instead of a.) turning himself in and straightening the matter out, or b.) laying low for a while, Mr. Ireland went with c.) trolling police Facebook pages.
When neighbors and acquaintances began tagging Ireland's relatives, presumably to let them know their loser cousin was in trouble again, R.R. Ireland got a little angry, and also insisted that "Yall will never catch me and scotty G."

I do not get "cricket lover." Please explain.
Less than 24 hours later, police tracked Roger down in Baltimore by using social media and other leads. Anne Arundel County Police spokesman Lt. T.J. Smith, discussing the Ireland arrest with ABC2 news in Baltimore, said that the department has been thrilled with the success of #WantedWednesdays. "It's outside the box thinking," said Smith.
This is the second week they've tried posting the pictures of 5 wanted criminals, and 3 of them have now been apprehended. Smith attributed the success to the department's fans on Facebook, particularly the criminal ones: "We encourage anyone with outstanding warrants to continue following us on Facebook."
(by Johnny McNulty)