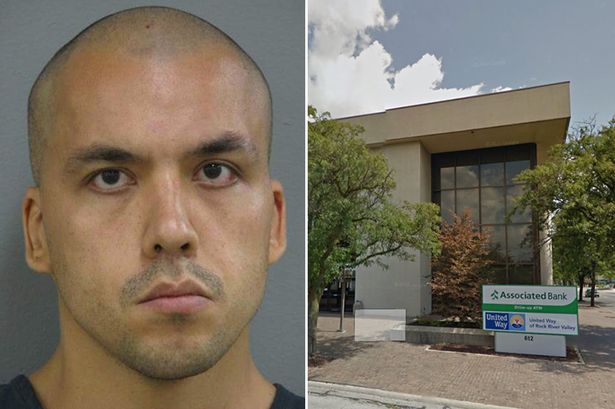 Not pictured here: everything you're picturing in your head right now.
(via Winnebago County Sheriff's Office)
A guy walks into a bank with a loaded gun and his swinging dick. Which do you look at last? His face. That's my best guess, anyway, as to the logic that led Ezekial Deanda, 32, to rob an Associated Bank buck-naked on Friday in Rockford, IL.
Why he decided to rob a bank at all is anyone's guess (and, let's face it, probably not as hilarious), but props to him for choosing one that starts with "Ass."
Even more mysterious was his choice of escape route. After appearing to have run off successfully with the cash, Deanda was found "moments later" putting his clothes back on in the bank's basement restroom. 
Having been caught fair and square by Rockford's finest, the criminal mastermind went quietly. Just kidding, he spat in officers' faces as they forcibly removed him from his bathroom hideout.
If you live in the Rockford area and are concerned that you or someone you loves has come into contact with bills that touched Deanda's butt, take comfort in the fact that our currency rubs up against far more vile things on a daily basis.
(by Johnny McNulty)