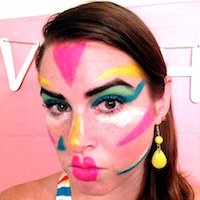 Filed by Ashley Bez

|

Sep 14, 2015 @ 10:30am
This is worse than a stranger falling asleep on your shoulder mid-flight.
The flight from Anchorage to Portland must have had very little turbulence, since one drunken man mistook it for a sky-bound party bus. According to police reports, Jeff Rubin started his one-man rave about half an hour before landing and "stood up and began urinating through the crack of the seat onto the passengers seated in front of him." The party on this flight was far from over, because then he stumbled backward and starting peeing upwards, and all over the passengers around him. Then he promptly went back to sleep, tuckered out from his seat-dampening festivities.