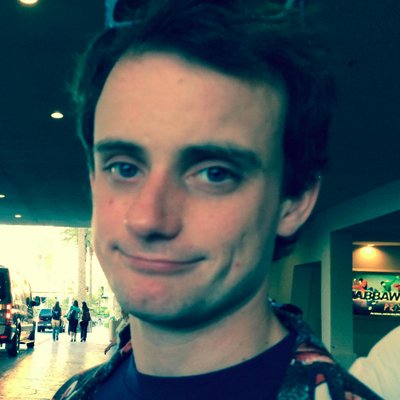 Filed by Johnny McNulty

|

Aug 04, 2015 @ 4:10pm
The last humans seen with HitchBOT definitely faked the "surveillance footage" of its destruction. But did they actually destroy it? Is it OK somewhere? Do they understand what pranks are? An investigation.

Jesse Wellen (left) and Ed Bassmaster (right). I realize that their hats, their faces and that Apple Watch don't technically constitute "evidence" of a crime, but they should. (via @Jessewelle)
Yesterday, I wrote about the tragic demise of HitchBOT, a robot and social media project that relied on nice people to carry it around the globe and send back pictures of its adventures. It successfully traversed the entire length of Canada, and road-tripped across Germany and the Netherlands as well. Two weeks ago, it arrived in America. Upon arriving in Philadelphia, however, it was promptly and brutally murdered.
EXCLUSIVE PHOTO: evidence of vandalized hitchhiking robot in #philly. #hitchBOTinUSA trip is over.... pic.twitter.com/VAjvGQzF3u

— AndreaWBZ (@AndreaWBZ) August 1, 2015