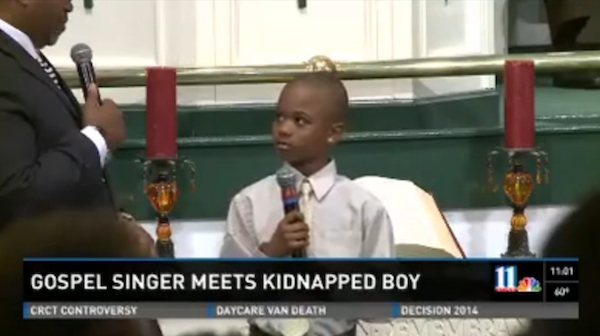 Can't a kidnapper get some peace and quiet? (screengrab via WXIA)
If you don't believe in the power of prayer, this story will at least make you believe in the power of being really, really annoying.
A few weeks ago, 9-year-old Willie Myrick was lured away from his house in Atlanta with cash planted there by a stranger. The man grabbed Myrick and threw him into his car. For the next three hours, the unidentified man drove the frightened Myrick around, and the little boy sang the gospel song "Every Praise" over. And over. And over again.