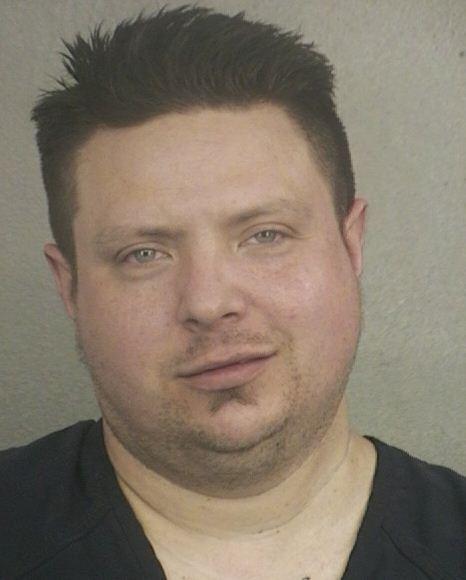 And is there a Mrs. Cocaine?
A Florida judge was taken aback when he learned the name of the Fort Lauderdale defendant brought before him for drug possession.
"My last name is Cocaine," Mr. Edward Cocaine said, which appeared to make Count Judge John Jay Hurley enjoy his job more than he has in years, based on the Sun-Sentinel video below.
The video shows Cocaine's lawyer attempting to soldier on with the proceedings before realizing the judge had pretty much ordered an unofficial recess so everyone could point and laugh. 
"You know I thought I'd seen it all," the judge said.
Cocaine told the judge the name was real, and not something he changed himself just to hear restaurant hosteses says, "Cocaine, party of two." He explained that his great-grandparents changed their surname to "Cocaine" from their original Greek surname when they arrived in America in the 1920s.
Clearly, they had big entrepreneurial plans for their family line, plans that Ed here just couldn't live up to. That drug Ed Cocaine was arrested for? Xanax. 
An anti-anxiety medication, Ed? You just don't have that Cocaine chutzpah, do you? Cocaines aren't about being anxious and shrinking from life. For generations, Cocaines have been about enthusiasm, gregariousness, sudden hostility, rapid-fire diatribes to party guests about "how it really is," sexual excitement paired with erectile dysfunction! 
Your relatives back in Greece must be grinding their teeth with shame.
There hasn't been so fortuitous an arrest since this guy got picked up for DUI while wearing the worst tee shirt possible.
(by Bob Powers)