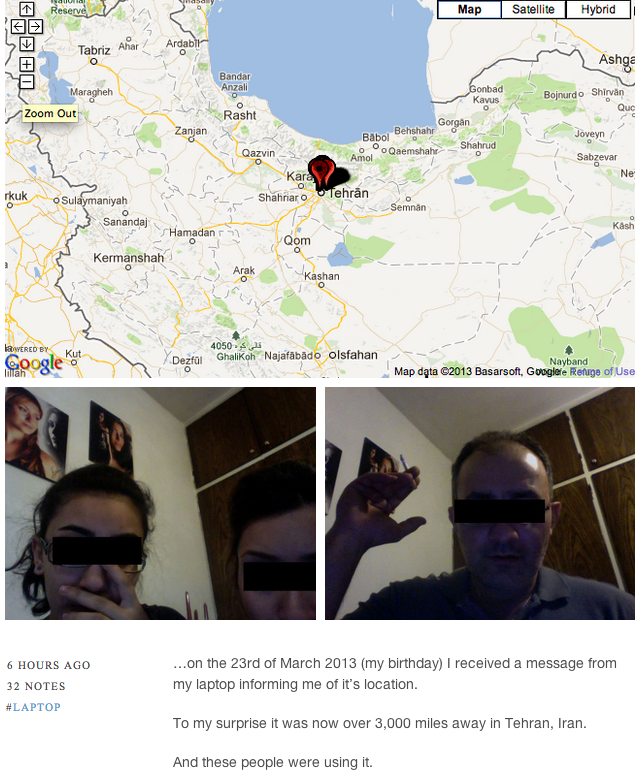 It's like charity you never asked or wanted to participate in.
There's this guy named Dom, see, and he lives in London. Someone broke into his apartment (or "flat," if you want to be all snooty about it) and stole his iPad and MacBook. Dom says the iPad is simply gone, but the MacBook had something called Hidden App on it that reports back on it's location and takes screenshots and photos of whomever is using the stolen laptop. When the computer was finally connected to the Internet a month after it was stolen, Dom's MacBook informed him that it was now living in Iran with a seemingly-nice family, which he now has many photos of, so naturally, he set up a tumblr. Check out the lives of these black-market MacBook owners below: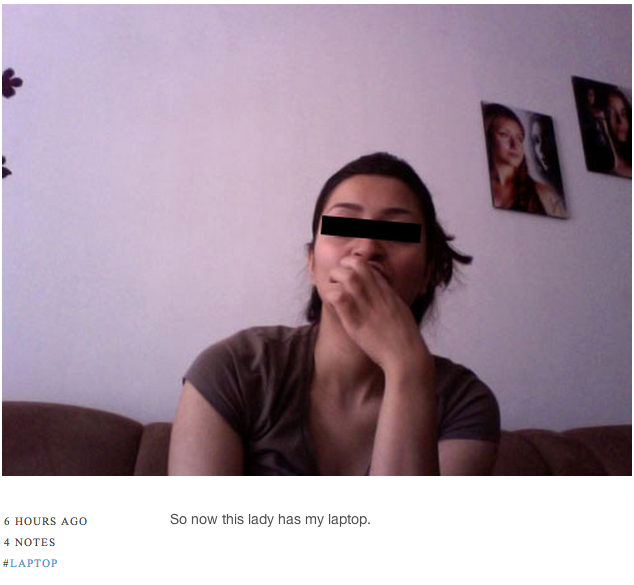 Is it just us, or do her photos look like classic Internet meme fodder.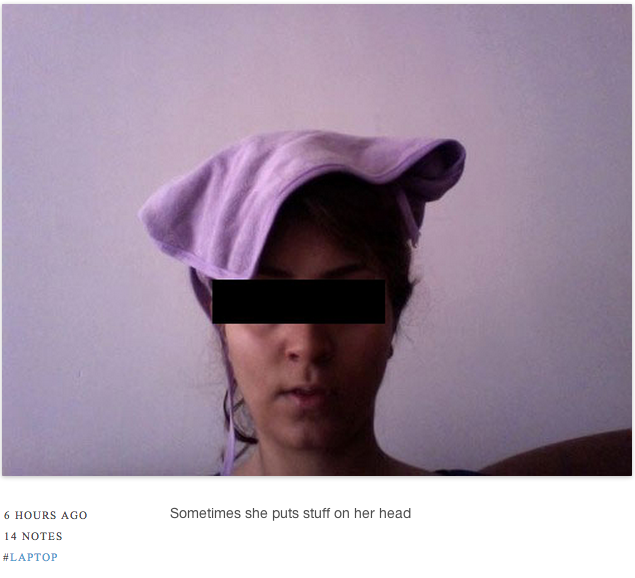 Yes, she is unknowingly excellent at the Internet.
 

Or as they call it in Iran, "American Skyscraper Game."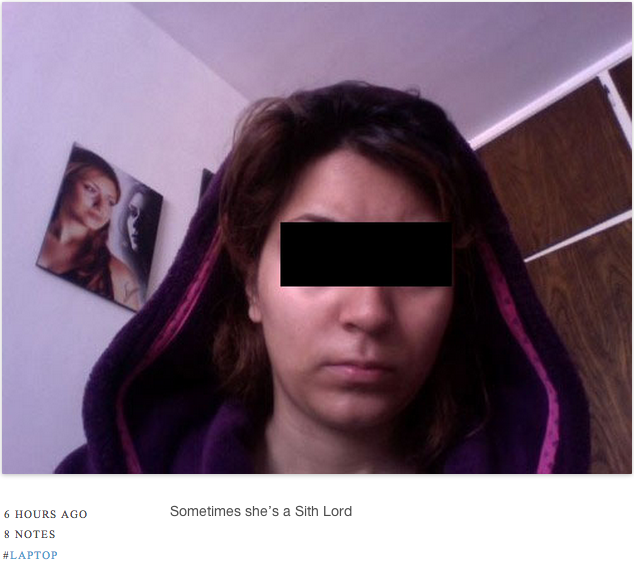 OK, she's officially an Internet idiot savant.