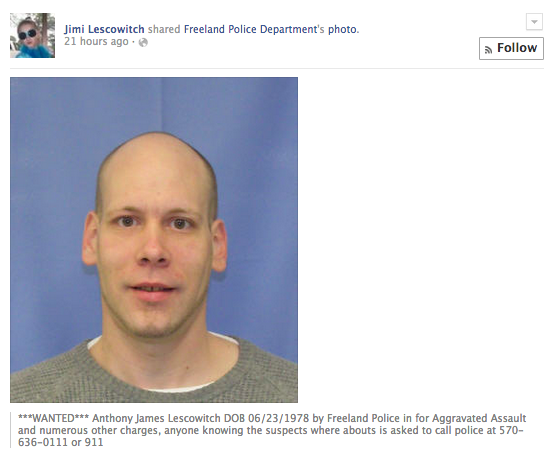 Seriously? (Via Facebook)
If we get to pick how our tax dollars are spent on law enforcement, let's make sure we throw a lot of money toward whomever's running the police's Facebook presence. Thanks to oversharing, perps are just going ahead and letting cops find them with as little effort as it takes to click a Like button. Nope, this isn't the first time.
While not original, Anthony James Lescowitch might be the most egregious example of a criminal brought to justice via Facebook idiocy. It started when the Freeland, PA police department posted a "Wanted" post about Lescowitch on Facebook.