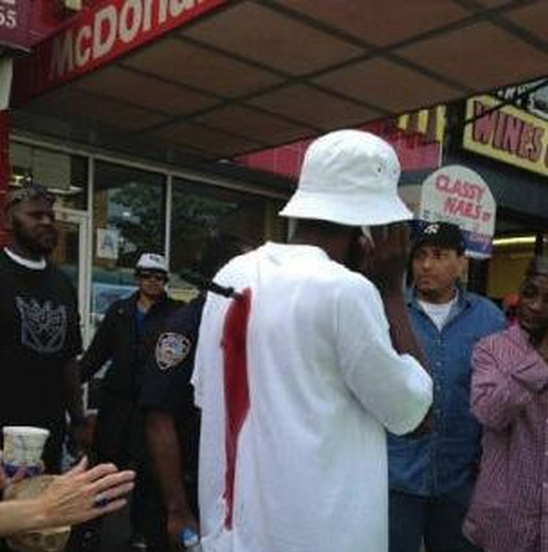 "What's tonight's latest showing of 'Think Like a Man Too'?" (via)
Andrew Hardy, the man who inadvertently created what will no doubt be this year's most popular Halloween costume after strolling into a Queens McDonald's with a knife in his back, gave an interview to the NY Post where he pretty much solidified his status as one of the baddest dudes on the planet.
When asked about his casual attitude towards being stabbed in the back, he said, "Shit, I got a cool demeanor."
No kidding. The average person creates more drama after being figuratively stabbed in the back. And the average McDonald's customer makes a bigger deal out of their fries being cold.