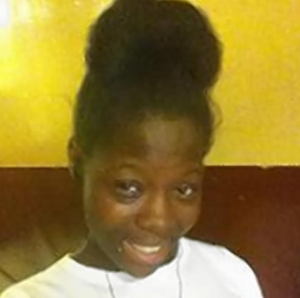 This is what the face of criminal genius looks like. (photo: NYPD)
Turns out stealing an iPod from a baby isn't as easy as stealing candy. This is 18-year-old Robin Pryor, the suspected (a very generous word) thief who snatched a $450 iPod Touch out of the hands of a 2-year-old in a stroller (we'll leave the topic of why the hell a 2-year-old had a $450 iPod Touch in a stroller for another time - apparently he was playing Mickey Mouse games).
Unfortunately, Robin Pryor (as in "Robin's prior arrests include stealing an iPod from a baby") immediately started taking selfies of herself on the iPod, which were promptly uploaded to the mother's phone. In fact, she did this so immediately that the mother, Yoselin Huayen, already had a picture of the suspect by the time she flagged down a police officer to report the crime. Of course, this is the Bronx, so the amount of time it takes to find a helpful cop might be more than enough to take a few selfies. Due to Robin's constant uploads, police were able to arrest her in under 16 hours. Although Huayen was grateful that her son was unharmed, she's adamant that "she's got to pay for what she did....He's a baby. She could have done something to him." 
We here at HappyPlace love stories about people stealing devices and posting pictures of themselves that get uploaded to the owners, facilitating awesome stories of revenge. All of those victims, however, were adults, and so now their stories are boring (not really) and cliche in comparison.