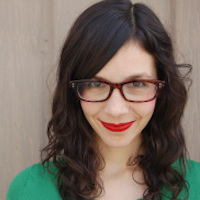 Filed by Meg Favreau

|

Mar 30, 2015 @ 9:01pm
If you're a wanted criminal, maybe you shouldn't be using Snapchat. Or using your cellphone. Or hanging out in your house.

Based on the yellow hue, I'm going to assume that he was doing his best impression of the Snapchat ghost in this picture. (via the Somerset County Sheriff's Department)

Back in January, Christopher Wallace, the brilliant gentleman you see above, stole a cast-iron stove from a hunting camp in Maine. He was caught on film, so police went to his house. They found the stove, but they did not find Wallace.
Fast-forward a few months, and Wallace was still at large. That is, until this 24-year-old on the lam made the brilliant decision to Snapchat that he was in his house. Some people who saw it alerted the authorities, and police came and searched the home. They didn't find Wallace. But before the police even left his residence, this criminal mastermind sent another Snapchat that he was hiding in a kitchen cupboard. Then, according to the Somerset County Sheriff's Office Facebook page (which, by the way, is legitimately funny):