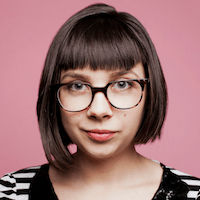 Filed by April Lavalle

|

Nov 16, 2016 @ 9:14am
It sounds like a cautionary tale a librarian might fabricate, but Tika Sumpter's mother was actually arrested for not paying the late fee on an overdue library book.
Sumpter, who has appeared on Gossip Girl and who played Michelle Obama in the movie Southside With You, tweeted that her mother was issued a warrant for arrest for failing to pay the late dues on a book she borrowed from a library in North Carolina.
Make sure you turn in your library books North Carolina! My mom was just arrested for having a late fee of 10 dollars on an overdue book!

— Tika Sumpter (@iamtikasumpter) November 14, 2016
Sumpter is calling the warrant a "legal scam," and that the arrest was made in order for the state to collect money through court fees and bail.
Sumpter noted that her mother is no longer wanted by the state, and even the officers who were working at the precinct found the whole thing ridiculous. Additionally, executing the warrant almost definitely costs more than the $10 late fee.
And the worst part of all is that according to Sumpter, her mother did return the library book and someone just forgot to put it in the system. Good God.
Be safe out there. What you think can't happen to you,can. P.S. My mom returned the book a while back, someone didn't put it in the system.

— Tika Sumpter (@iamtikasumpter) November 15, 2016
Sumpter is now urging people to vote in local elections in hopes that those who encourage things like arrest warrants over library books get voted out of office.
Presidential elections matter, but your local elections matter just as much.

— Tika Sumpter (@iamtikasumpter) November 14, 2016
Hey, the library should just be glad that people are still utilizing it, even though people may now think twice before checking out a book.