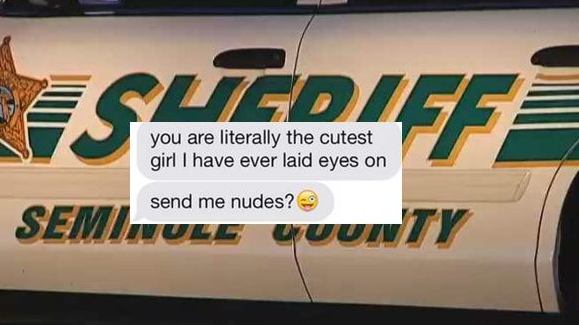 On duty and tappin' booty. (via)
Two deputies in Seminole County, Florida no longer have a scheduling conflict between the affair they've been having and their jobs, because both of them have been fired for having sex while on the job. Deputy Joseph Fetchick's estranged wife discovered her husband was having an affair with a coworker shortly after discovering that his phone's texting function was tethered to her iPad.
An internal affairs investigation revealed that Fetchick and Sgt. Valencia LaRue had exchanged over 6,000 text messages while on the job, mostly related to where they would meet up to have sex on the job. Also about how much they enjoyed protecting and serving each other while policing each other's privates. Plus a dick pic or two.
In one text, LaRue wrote, "I feel like screaming to the world that I am n love w u." Though, she probably feels differently now that it's actually kind of happened.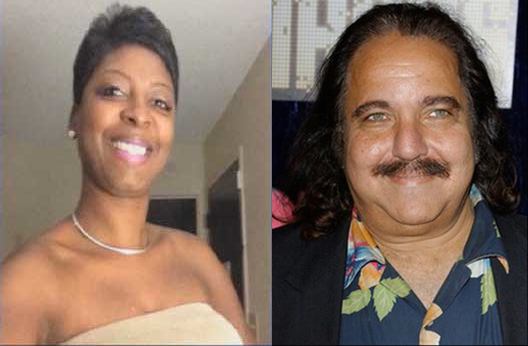 Sgt. LaRue and not Officer Fetchick.
All of the news stories only posted pictures of Officer LaRue, which seemed unfair, so we had to make due. Also, most of the texts that were intercepted by Fetchick's wife were too explicit to be printed as news, but you have to imagine that a couple of them went something like:
Fetchick: Are you wearing your sexy cop outfit?
LaRue: Yes, because I'm currently on the job as a police officer.
Fetchick: Great, me too.
LaRue: So hot.
The state of Florida is seeking further disciplinary action so that neither of them will be able to work as law officers in the state. On top of that, they probably don't even get to keep the sexy cop uniforms.
(by Jonathan Corbett)